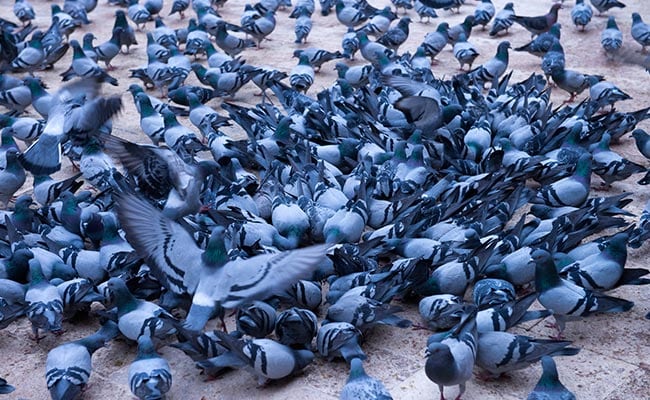 CHENNAI: A number of pigeons are swarming the Chennai airport premises for the last three days. Authorities were forced to hire a  nomadic community to shoo them away.
Efforts by the airport personnel to shoo them away have failed; as the birds come back again and again, giving anxious moments to the authorities.
Many birds were spotted around the runway today, authorities requisitioned the services of Narikorava community, who are well versed in shooing them away using traditional techniques.
The gypsies were on the job to shoo the birds away, and have been very successful.
As part of the State Safety Programme, preventing wildlife (bird/animal) strikes to aircraft was identified by Directorate General of Civil Aviation as one of the most important safety priorities.
Have a Pigeon Problem?
Pigeon Patrol Products & Services is the leading manufacturer and distributor of bird deterrent (control) products in Canada. Pigeon Patrol products have solved pest bird problems in industrial, commercial, and residential settings since 2000, by using safe and humane bird deterrents with only bird and animal friendly solutions. At Pigeon Patrol, we manufacture and offer a variety of bird deterrents, ranging from Ultra-flex Bird Spikes with UV protection, Bird Netting, 4-S Gel and the best Ultrasonic and audible sound devices on the market today.
Voted Best Canadian wholesaler for Bird Deterrent products eight years in a row.
Contact us at 1- 877– 4– NO-BIRD, (604) 585-9279, or visit our website at www.pigeonpatrol.ca