Ultra-Flex Bird Spikes
Ultra-flex Bird Spikes, prevents birds from landing or roosting on rooftops, ledges, and other surfaces. It comes in either a 5 inch or 8 inch spread and is virtually invisible when installed. The spikes come in 2-foot lengths and measures 4½ inches in height.
Our Premium Bird Spikes have 40% more polycarbonate added to their base and the spikes are made with 35% more stainless steel than our competitors!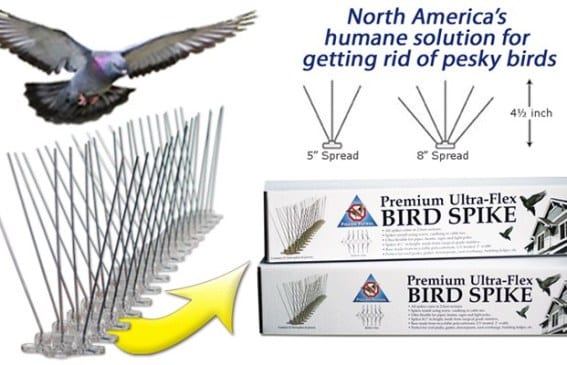 Base made with UV protected recyclable polycarbonate.

Spikes made with stainless steel, 4½ inches in height.

Ultra flexible for pipes, beams, signs and light poles."

Install with screws, caulking or cable ties

Spikes come in 2 ft sections with a 10-year warranty