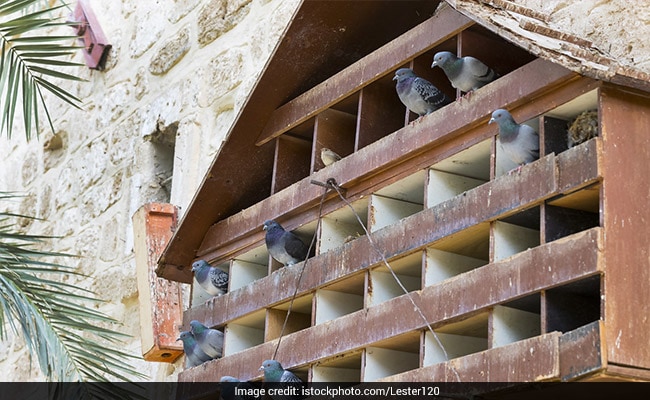 BHUBANESWAR: With the onslaught of social media and e-communication services, pigeongram may have become a thing of the past across the globe, but the Odisha Police continues to keep alive this unique practice.
The service was put to test yesterday when the Odisha Police, in association with the Bhubaneswar chapter of Indian National Trust for Arts and Cultural Heritage (INTACH), flew 50 pigeons at OUAT Grounds here to deliver missives of heritage conservation to Cuttack, 25km away.
The ceremony was attended by people from all walks of life, including schoolchildren from Bhubaneswar and Cuttack.
Former DGP and state convener of INTACH, A B Tripathy, praised the police department for preserving the age-old tradition.
The determination of the men who run India's only police pigeon service has "guaranteed the survival of a practice" that was prevalent in the Mughal era, he said.
SP (signal) BN Das said Odisha was the only state in India to use carrier pigeons to communicate among police stations.
The Odisha Pigeon Service started in 1946 when 200 pigeons were handed over to police personnel by the army on an experimental basis to communicate in areas with no wireless or telephone links, Das said.
The service was first pioneered in the mountainous Koraput district, and its success and reliability resulted in its introduction to almost all the districts of the state with over 700 sturdy Belgian Homer pigeons ferrying messages to assigned destinations.
For years, these dependable birds have been a vital link between remote police stations, where traditional communications failed, beating storms, disasters – and birds of prey, the SP (signal) said.
The messages, written on a piece of paper, were inserted into plastic capsule and tied to the feet of the Belgian Homer Pigeons, which can fly 25 km in just 15 to 25 minutes and live up to 20 years, he added.
The service, headquartered in Cuttack, was extensively used during floods and Super Cyclone in 1999, as radio networks were disrupted, said a senior police officer, adding that the pigeon service was also the only line of communication to the marooned town of Banki during the disastrous flood in 1982.
Ornithologist Panchami Manoo Ukil feels this practice needs to be preserved for the next generation to get an idea about the ancient traditions.
"Pigeon service is an art that dates back to the Mughal days. The birds delivered messages to the harems and battlefields. This unique tradition has historical significance and should be preserved," he said.
Anil Dhir, a member of INTACH, said the heritage service has generated a lot of interest among the collector's community.
"All the pigeons reached Cuttack within an hour," he added.
Have a Pigeon Problem?
Pigeon Patrol Products & Services is the leading manufacturer and distributor of bird deterrent (control) products in Canada. Pigeon Patrol products have solved pest bird problems in industrial, commercial, and residential settings since 2000, by using safe and humane bird deterrents with only bird and animal friendly solutions. At Pigeon Patrol, we manufacture and offer a variety of bird deterrents, ranging from Ultra-flex Bird Spikes with UV protection, Bird Netting, 4-S Gel and the best Ultrasonic and audible sound devices on the market today.
Voted Best Canadian wholesaler for Bird Deterrent products eight years in a row.
Contact us at 1- 877– 4– NO-BIRD, (604) 585-9279, or visit our website at www.pigeonpatrol.ca