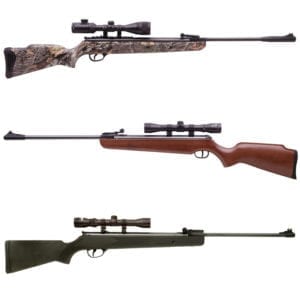 HARRISBURG >> Guns were a hot topic Wednesday in the Pennsylvania Senate, which voted to back a ban on pigeon shoots and in favor of a bill to give groups like the National Rifle Association legal standing to sue municipalities over local gun laws.
Senators favored outlawing pigeon shoots by a 3-1 margin and sent the measure back to the House for consideration.
The shoots, which involve launching the birds from spring-loaded boxes to be shot at close range, were derided by some senators who called it inhumane and a throwback to "another age." Violators of the proposed law would face a summary charge of cruelty to animals.
Sen. Richard Alloway II, R-Chambersburg, an avid outdoorsman and an A-rated NRA lifetime member, voted with the majority.
"I have a deep admiration for our traditions and that includes a respect for the game we pursue, as we participate in these pastimes," Alloway said. "This is in no way a slippery slope toward eliminating legitimate hunting opportunities, but rather a personal decision I have made regarding this individual activity. To me, hunting is about sport, and there is no sport in violating the fair-chase laws that we hold in such high esteem in the Commonwealth."
"There is no appropriate way to do a pigeon shoot," said Sen. Jay Costa, D-Allegheny, leader of the Democratic minority.
Sen. John Eichelberger, R-Hollidaysburg, voted not to outlaw the shoots. The Senate earlier voted down his proposed amendment to make trapping or poisoning pigeons a summary offense.
Advertisement
Sen. Mike Brubaker, R-Lancaster, proposed a compromise amendment placing the shoots under the supervision of the Pennsylvania Game Commission but it was rejected by 33-15 vote.
Alloway also voted with the majority to allow "membership organizations" to stand in for any Pennsylvania member who is "adversely affected" by local gun-control ordinances.
The measure was portrayed by proponents as a simple clarification of existing laws. The amendment to a separate bill was approved by a 2-1 margin and sent to the House for additional action.
"We're not doing anything drastic here, this is just good common sense," said Senate President Pro Tempore Joe Scarnati, R-Jefferson.
"At least 50 individual municipalities have enacted their own firearms ordinances that are more prohibitive than those set by the Commonwealth, and therefore in violation of the Pennsylvania Constitution," Alloway said. "The unfortunate reality is that a person — who is abiding by state law, but is in breach of a municipal ordinance — has no way to recover damages they have incurred as a result of their legal battle, a legal battle they should not have had to fight in the first place."
Eichelberger, who represents western Franklin County, also voted in favor of the measure.
Opponents, particularly senators from the Philadelphia area, which is plagued by gun violence, said the proposal gives special license to the NRA to push its agenda in Pennsylvania courts at the expense of local taxpayers.
"This is a mess!" said Sen. Anthony Williams, D-Philadelphia.
Wednesday was supposed to have been the last session day before a new Legislature is elected on Nov. 4, but both houses added a day to their calendars. The Senate reconvenes Thursday and the House on Monday.
About Pigeon Patrol:
Pigeon Patrol Products & Services is the leading manufacturer and distributor of bird deterrent (control) products in Canada. Pigeon Patrol products have solved pest bird problems in industrial, commercial, and residential settings since 2000, by using safe and humane bird deterrents with only bird and animal friendly solutions. At Pigeon Patrol, we manufacture and offer a variety of bird deterrents, ranging from Ultra-flex Bird Spikes with UV protection, Bird Netting, 4-S Gel and the best Ultrasonic and audible sound devices on the market today.
Voted Best Canadian wholesaler for Bird Deterrent products four years in a row.
Contact Info: 1- 877– 4– NO-BIRD (www.pigeonpatrol.ca)