PEOPLE who want to feed pigeons in a Bradford suburb should have a designated place to go to, according to one councillor.
Cllr Mohammed Shafiq said droppings are making life a misery for many residents on a daily basis in the Bradford Moor neighbourhood where pigeons are being pampered.
Droppings are covering rooftops, porches and windows in some streets particularly in Wensleydale Road and a children's play area at the back of Derby Place.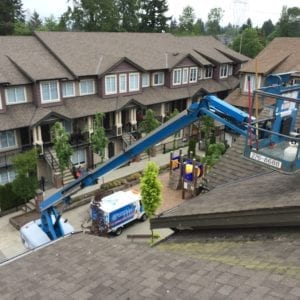 He is worried the droppings are not only a health hazard and could attract more vermin into the streets but are also damaging the look of the area.
Cllr Shafiq (Lab, Bradford Moor) says leftover chappatis and raw rice are being scattered early in the morning by people, some in the spiritual belief that by feeding the pigeons any problems they are experiencing within their families will be resolved.
He added: "Other might just be doing it to use up leftovers and be kind to the birds but there are those who believe it will help them personally – and their families.
"I have spoken to local spiritual leaders who tell me they are not encouraging this but the belief is there and people will keep doing it."
Cllr Shafiq said that is why he is contacting Labour-run Bradford Council and its portfolio holder for the environment, Councillor Andrew Thornton asking it to designate a special pigeon feeding area on an area of scrap land, away from homes, where people could go and feed pigeons without a guilty conscious.
The lake in Bradford Moor Park is also getting filled with chappati scraps which is another problem that needs addressing by the Council, he added.
"It is about behaviour modification and I feel having a set area where people can go and feed the birds without feeling they are under the spotlight for doing something wrong," said Cllr Shafiq.
"There are plenty pieces of scrap land in this area, there's a derelict place just off Dick Lane."
Most councils try to deter people from feeding wild pigeons due to the problems highlighted by Cllr Shafiq and in extreme cases can go further.
Earlier this year Birmingham City Council threatened to take a man to court after he was seen persistently feeding the pigeons despite being warned against doing so.
Cllr Thornton told the Telegraph & Argus last night: "We note the intention of Cllr Shafiq to raise this issue we'll look at it and discuss it with him when he does."
About Pigeon Patrol:
Pigeon Patrol Products & Services is the leading manufacturer and distributor of bird deterrent (control) products in Canada. Pigeon Patrol products have solved pest bird problems in industrial, commercial, and residential settings since 2000, by using safe and humane bird deterrents with only bird and animal friendly solutions. At Pigeon Patrol, we manufacture and offer a variety of bird deterrents, ranging from Ultra-flex Bird Spikes with UV protection, Bird Netting, 4-S Gel and the best Ultrasonic and audible sound devices on the market today.
Voted Best Canadian wholesaler for Bird Deterrent products four years in a row.
Contact Info: 1- 877– 4– NO-BIRD (www.pigeonpatrol.ca)