CRANSTON, R.I. –
A man faces charges after Cranston police said Wednesday he hit a 9-year-old girl in the back with an arrow while trying to hit pigeons.
Daniel King, 27, was charged with criminal negligence, a felony. He was arraigned at Kent County District Court and is being held as a probation violator at the Adult Correctional Institutions.
Lt. Matthew Moynihan of the Cranston Police Department said the incident happened at about 5:30 p.m. Tuesday.
Moynihan said the girl was walking her dog near Bain Street when she was struck in the back with an arrow. Police said the arrow ricocheted off the ground and hit her.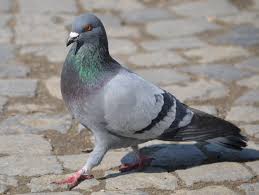 Moynihan said the victim removed the arrow herself, but was taken to Hasbro Children's Hospital.
Moynihan said it was a regular bow-and-arrow hunters use, and that King was using it carelessly.
About Pigeon Patrol:
Pigeon Patrol Products & Services is the leading manufacturer and distributor of bird deterrent (control) products in Canada. Pigeon Patrol products have solved pest bird problems in industrial, commercial, and residential settings since 2000, by using safe and humane bird deterrents with only bird and animal friendly solutions. At Pigeon Patrol, we manufacture and offer a variety of bird deterrents, ranging from Ultra-flex Bird Spikes with UV protection, Bird Netting, 4-S Gel and the best Ultrasonic and audible sound devices on the market today.
Voted Best Canadian wholesaler for Bird Deterrent products four years in a row.
Contact Info: 1- 877– 4– NO-BIRD (www.pigeonpatrol.ca)