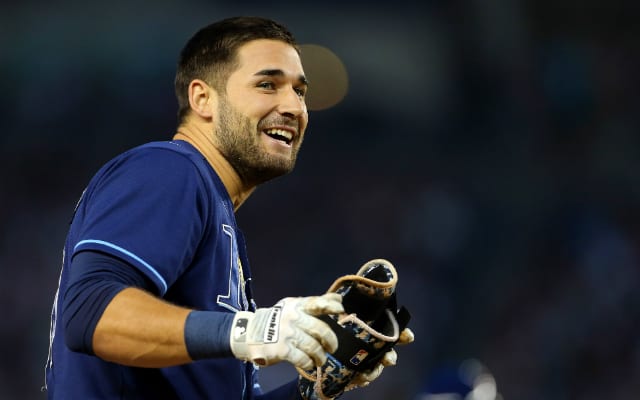 The Yankees and Rays played a wild extra-innings game on Friday night, with the home team getting a walk-off win on Brian McCann's three-run home run (NYY 7, TB 5). Victory from the jaws of defeat.
The Rays scored two runs in the top of the 12th to take the lead. Outfielder Kevin Kiermaierdrove in the first run of that inning with a single. Once he got to first base, a pigeon attacked:
I guess the pigeon was just sticking up for its team, you know? Most pigeons mind their own business in New York. Mess with the Yankees though, and the birds will get you.
About Pigeon Patrol:
Pigeon Patrol Products & Services is the leading manufacturer and distributor of bird deterrent (control) products in Canada. Pigeon Patrol products have solved pest bird problems in industrial, commercial, and residential settings since 2000, by using safe and humane bird deterrents with only bird and animal friendly solutions. At Pigeon Patrol, we manufacture and offer a variety of bird deterrents, ranging from Ultra-flex Bird Spikes with UV protection, Bird Netting, 4-S Gel and the best Ultrasonic and audible sound devices on the market today.
Voted Best Canadian wholesaler for Bird Deterrent products four years in a row.
Contact Info: 1- 877– 4– NO-BIRD (www.pigeonpatrol.ca)