When Anita Grossman saw her dream house for the first time, it was occupied by a family of pigeons. Her builder husband was fond of buying "fixer uppers", but Grossman quickly realised that this house would need a total transformation before it could be a family home.
"When we found it, the house hadn't been touched since the 60s," she says. "Generations of one family had lived in it but it had been left a dilapidated wreck. Birds were flying around in the roof, it was badly wired, there was no central heating and the flooring was unstable."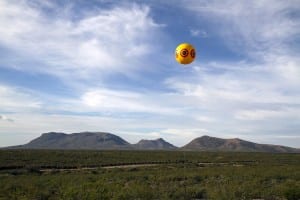 Once the initial shock was over, the pair found themselves attracted to the building's incredible proportions. The five-storey, terraced house in Islington, north London, was filled with light, offered around 4,000sqft of space and was 18ft wide at the front of the house. It still retained some of its Victorian features such as two, large working fireplaces, English oak floorboards and original cornicing. So the pair decided to give the building a chance and moved in in 2008.
After eight months of extensive work, the house was completed and it's now a paean to contemporary family life. The 27ft-long, L-shaped reception room is the introduction to an open-plan entertaining space, a bespoke fitted kitchen, five bedrooms and a spacious back garden with a gym at the end.
Grossman estimates it has increased in value by 200 per cent since they started work  and it has proved to be a nice earner in other ways. Grossman is one half of A&R Photographic which represents photographers and provides photoshoot and filming locations for businesses. As a result, her house has featured in a number of high-profile glossy magazines, including a Vogue cover shoot of Gwyneth Paltrow, shot by world-famous photographer Mario Testino.
"We go out to work and we know that the house is also earning us money," says Grossman. "It's paid for itself a few times over." But now it's time to say goodbye as Grossman and her partner sell up to concentrate on their next property adventure in Ibiza.
About Pigeon Patrol:
Pigeon Patrol Products & Services is the leading manufacturer and distributor of bird deterrent (control) products in Canada. Pigeon Patrol products have solved pest bird problems in industrial, commercial, and residential settings since 2000, by using safe and humane bird deterrents with only bird and animal friendly solutions. At Pigeon Patrol, we manufacture and offer a variety of bird deterrents, ranging from Ultra-flex Bird Spikes with UV protection, Bird Netting, 4-S Gel and the best Ultrasonic and audible sound devices on the market today.
Voted Best Canadian wholesaler for Bird Deterrent products four years in a row.
Contact Info: 1- 877– 4– NO-BIRD (www.pigeonpatrol.ca)