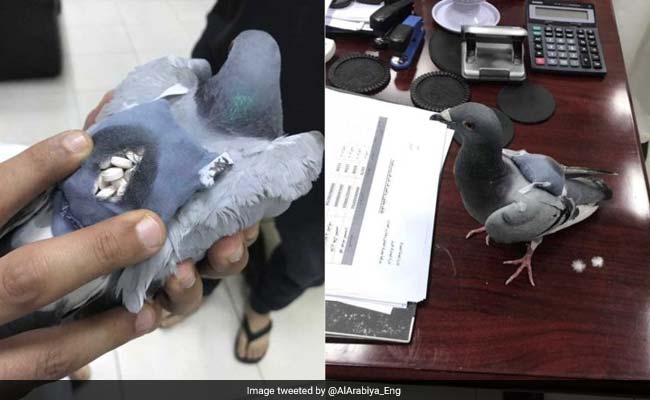 It's 2017 and we have clearly come a long way from the days pigeons were used to deliver letters.
Case in point, this pigeon in Kuwait that was caught with a little bag full of drugs out for delivery. According to Al Arabiya, Kuwait custom officials caught the pigeon as it was crossing over from Iraq to Kuwait. Upon searching the little grey bag strapped to its back, they discovered 178 narcotic pills. What a comedown for the little birdie.
This is not the first time that drug smugglers have used pigeons for delivery. In 2016, a pigeon was caught trying to smuggle drugs into a Costa Rica prison. The bird will not be charged for this offence.