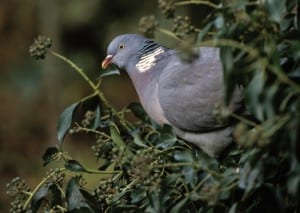 An innovative attempt to deter pigeons from a popular beach using thousands of scented yellow stickers was deemed a success after it avoided being blacklisted under new EU water bathing regulations.
Teignmouth beach in Devon was among 13 beaches which had been expected to fail tough new tests for cleanliness but which managed to make dramatic improvements in order to make the grade.
Twelve beaches failed to meet the new standards, meaning that they must put up signs before the swimming season begins next May advising tourists to stay out of the water.
The move could have serious ramifications for local business and tourism in those much-loved spots, which include Clacton in Essex, East Looe in Cornwall, Walpole Bay in Margate, Kent and Wildersmouth in Ilfracombe, North Devon.
The new EU bathing water regulations raise the "pass mark" for beaches around Europe.
They judge water quality on a four-year average, meaning that 25 beaches identified as 'at risk' earlier this year due to poor results in previous years were given the chance to make last-ditch improvements to turn things around.
Among them was Teignmouth, where guano from hundreds of pigeons roosting beneath its pier had become one of the major sources of pollution.
Previous attempts to scare away the pigeons had failed so the council this year resorted to deploying thousands of yellow stickers scented with citronella and garlic at pigeon-width intervals under the pier to try to deter them from roosting.
The project, undertaken with a £15,000 grant from the Environment Agency, significantly reduced the number of pigeon and seagull guano getting into the water.
Blackpool North and Blackpool Central had also faced blacklist, in part due to droppings from donkeys doing tourist rides.
Donkey owners were urged to clean up after the animals to avoid the faeces being left on the sand and washed out to sea.
But the local council said that the main issues, involving sewage, had been eradicated because United Utilities had invested £160million worth of infrastructure improvements.
Agriculture was cited as the main pollutant at several beaches often due to effluent from livestock grazing near streams that feed into the sea, and new cattle fencing was installed to tackle the problem.
Many other beaches had problems from sewage treatment works or sewage overflows.
Although far more beaches managed to avoid blacklist than had been expected, the new regulations mean that only 97 per cent of England's bathing waters are deemed clean enough to swim in, as opposed to 99.5 per cent last year, when just two spots failed to reach the mandatory grade: Lyme Regis Church Cliff Beach, Dorset, and Staithes, North Yorkshire. Both remain on the blacklist.
In total, 63.6 per cent of bathing waters meet the new "excellent" standard.
Rory Stewart, the Environment Minister, said: "We continue working to further improve the quality of our water, and last year our coast was the cleanest it has ever been.
"Swimming is allowed and all beaches remain open; new EU standards are simply there to advise and inform the public on water quality.
"I want Britain's beaches, seas and lakes to have the cleanest water in the world. We need everyone to help us achieve this – from Government, water companies and councils to local communities."
Dr Pete Fox, director of land & water at the Environment Agency added: "Water quality at beaches is better than any time in living memory, with dramatic improvements having been made over the last few decades.
"The Environment Agency has led successful work to monitor, investigate and reduce pollution, which has benefited the environment and people with nearly all of England's beaches meeting the new stringent water quality standards."
About Pigeon Patrol:
Pigeon Patrol Products & Services is the leading manufacturer and distributor of bird deterrent (control) products in Canada. Pigeon Patrol products have solved pest bird problems in industrial, commercial, and residential settings since 2000, by using safe and humane bird deterrents with only bird and animal friendly solutions. At Pigeon Patrol, we manufacture and offer a variety of bird deterrents, ranging from Ultra-flex Bird Spikes with UV protection, Bird Netting, 4-S Gel and the best Ultrasonic and audible sound devices on the market today.
Voted Best Canadian wholesaler for Bird Deterrent products four years in a row.
Contact Info: 1- 877– 4– NO-BIRD (www.pigeonpatrol.ca)