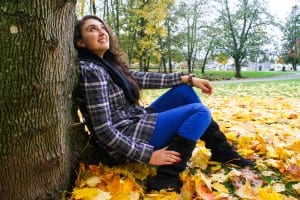 Neighbors of a woman from Hull have won a four-year battle to get her to stop feeding birds.
The town took Gail Kansky to court because of the swarms of sparrows, pigeons, and other birds that surround her bird feeder and her home. It claimed the flocks of birds were causing a health hazard.
"There are people complaining of illness, complaining of odor. There's quite a bit of noise," said Hull Town Manager Phil Lemnios.
After repeated demands and a restraining order, the case ended up in court.
"The birds are on my back deck. They're on my front porch. They're on my roof," said John McKinnon. "They leave bird feces on virtually everything we own."
Kansky says she's the victim of neighborhood bullies.
"The town is doing it because of the next door neighbors. They're really their attorneys. They're not doing it for the town. They know there's no health hazard," she said.
Now a housing court judge has ruled Kansky's habit of feeding the birds creates a public health hazard, and has been ordered to stop. Kansky can still appeal the decision.
What should the town do to enforce the court's order? Does Kansky have the right to keep feeding the birds despite the court order? Share your comments below, and watch for them on WBZ News in the Morning from 4:30 to 7:00 a.m.
About Pigeon Patrol:
Pigeon Patrol Products & Services is the leading manufacturer and distributor of bird deterrent (control) products in Canada. Pigeon Patrol products have solved pest bird problems in industrial, commercial, and residential settings since 2000, by using safe and humane bird deterrents with only bird and animal friendly solutions. At Pigeon Patrol, we manufacture and offer a variety of bird deterrents, ranging from Ultra-flex Bird Spikes with UV protection, Bird Netting, 4-S Gel and the best Ultrasonic and audible sound devices on the market today.
Voted Best Canadian wholesaler for Bird Deterrent products four years in a row.
Contact Info: 1- 877– 4– NO-BIRD (www.pigeonpatrol.ca)