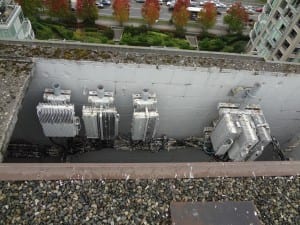 PIGEONS roosting under a railway bridge have got residents in a flap after depositing droppings all over pavements.
The winged offenders have been causing trouble from the railway bridge which crosses Gorgie Road near Tynecastle Stadium and Gorgie City Farm.
Calls have now been made for anti-bird netting to be installed to prevent the birds from roosting – following a successful similar method of defence in Abbeyhill.
Regular passers-by have written to Marco Biagi about the pesky pigeons and the Edinburgh Central MSP has taken up the case.
He said: "Unwanted deposits have been developing underneath the bridge which residents are unhappy about.
"I heard about it first when I was out during the referendum from a resident in the area.
"I decided to send round some surveys between Christmas and New Year on the subject and people got back to us saying it was a real problem."
He pointed to the success of netting under the Abbeyhill rail bridge, near the Scottish Parliament.
Mr Biagi said: "I just thought if it is good enough for the Scottish Parliament then it should work for my constituency too."
The threat of pigeon droppings has been raised with Gorgie Dalry Community Council a number of times in the last year, said chairwoman Fiona McLean.
She said: "We had a walkabout with the environmental wardens and this was one of the things that was raised.
"Under the railway bridge there are pigeons roosting and there is clearly a mess on the pavement."
Concerns have been raised in the past over the state of bridges at Newcraighall park and ride, and Bingham.
A spokesman for Network Rail said: "The management of pigeons is the responsibility of local authorities and we regularly work with councils to facilitate access to structures to allow preventative measures such as netting to be installed."
A city council spokesman said the authority would get in touch with Network Rail to discuss the matter.
In March 2013, dozens of dead pigeons were found 
rotting under North Bridge after becoming trapped in a 
net designed to stop them roosting.
About Pigeon Patrol:
Pigeon Patrol Products & Services is the leading manufacturer and distributor of bird deterrent (control) products in Canada. Pigeon Patrol products have solved pest bird problems in industrial, commercial, and residential settings since 2000, by using safe and humane bird deterrents with only bird and animal friendly solutions. At Pigeon Patrol, we manufacture and offer a variety of bird deterrents, ranging from Ultra-flex Bird Spikes with UV protection, Bird Netting, 4-S Gel and the best Ultrasonic and audible sound devices on the market today.
Voted Best Canadian wholesaler for Bird Deterrent products four years in a row.
Contact Info: 1- 877– 4– NO-BIRD (www.pigeonpatrol.ca)