Bangkok bans feeding wild pigeons. Prime Minister Gen Prayut Chan-o-cha has ordered the Bangkok Metropolitan Administration and other agencies to bans the feeding of wild pigeons, government spokesman Lt Gen Sansern Kaewkamnerd said on Wednesday.
Sansern said the ban is a measure to control wild pigeon numbers and prevent disease.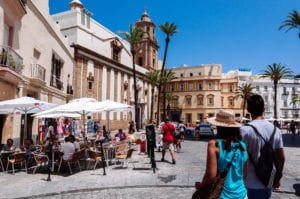 He said residents filed complaints about that the growing number of the wild birds causing a nuisance.
"The prime minister instructed all agencies to find measures to clean the areas but the birds must not be harmed," Sansern said.
"But the people will not be allowed to feed the birds to reduce their number at each spot. The provincial administrations may set aside areas for feeding the birds."
Sansern cited the pier of Wat Rakang Kositaram in Bangkok as an example of feeding of wild pigeons that caused trouble to passers-by.
He said bird lovers ignored signs and fed the birds, which caused disturbances.
About Pigeon Patrol:
Pigeon Patrol Products & Services is the leading manufacturer and distributor of bird deterrent (control) products in Canada. Pigeon Patrol products have solved pest bird problems in industrial, commercial, and residential settings since 2000, by using safe and humane bird deterrents with only bird and animal friendly solutions. At Pigeon Patrol, we manufacture and offer a variety of bird deterrents, ranging from Ultra-flex Bird Spikes with UV protection, Bird Netting, 4-S Gel and the best Ultrasonic and audible sound devices on the market today.
Contact us at 1- 877– 4– NO-BIRD, (604) 585-9279 or visit our website at www.pigeonpatrol.ca
Bird Gone, Pigeon Gone, Seagull Gone, Pigeon problems, pigeon spikes, 1-877-4NO-BIRD, 4-S Gel, Bird Control, Pigeon Control, bird repellent, Bird Spikes, sonic bird repellent, stainless steel bird spikes, bird spikes Vancouver, Ultra Sonic Bird Control, Bird Netting, Plastic Bird Spikes, Canada bird spike deterrents, Pigeon Pests, B Gone Pigeon, Pigeon Patrol, pest controller, pest control operator, pest control technician, Pigeon Control Products, humane pigeon spikes, pigeon deterrents, pigeon traps, Pigeon repellents, Sound & Laser Deterrents, wildlife control, raccoon, skunk, squirrel deterrent, De-Fence Spikes, Dragons Den, Canada bird spikes, Canada pigeon, pigeon control, pidgon patrol, pidgon. Kill pigeons, crow, starling