Having bird problems? Keep on reading to find out things you can do to get rid of them!
From a pigeon's perspective, city living can't be beat. Food and water are readily available. Predators are rare. Plus, there's plenty of free housing. Pigeons find our window ledges, rooftops, bridges, and warehouses to be ideal substitutes for the natural ledges in cliff sides that they have always used as roosting, nesting, and sheltering sites.
When flocks grow too large and become a nuisance, killing the birds is often the first plan of action. But killing pigeons doesn't work, and there are better, non-lethal ways to fix a pigeon problem.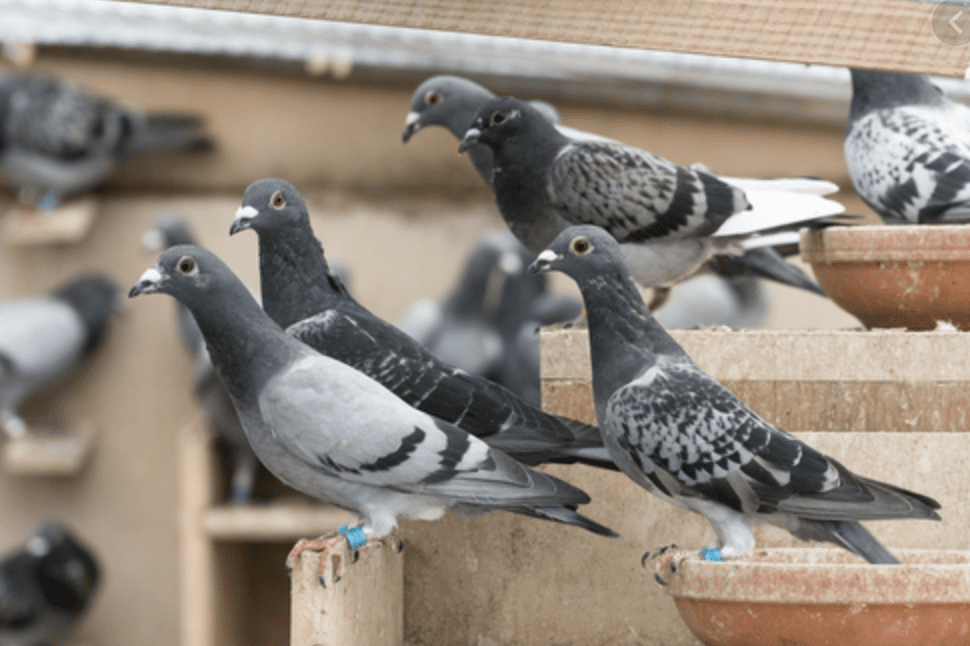 Steps to Solve Some Pigeon Problems
You may just need one or a combination of all three techniques, depending on the size of the pigeon population you're dealing with.
Stop feeding the pigeons (intentionally or not)
Most conflicts with pigeons can be tied at one point or another to feeding, intentionally or otherwise.
Pigeons get fed plenty of handouts and garbage, but there are also well-intentioned pigeon lovers who regularly feed the birds. This does the pigeons more harm than good as the pigeons begin to gather in large numbers, often leading to inhumane and ineffective attempts to reduce their numbers.
When such troubles arise, the best thing for the birds is to reduce feeding gradually over several weeks. The flock will gradually disperse until the remaining number of birds matches what the area can naturally support.
Unintentional food sources
Even when not feeding on purpose, we humans are messy, leaving leftovers and dropped crumbs everywhere. Pigeons hang around town squares, public parks, and other trafficked areas to help themselves to what we leave behind, especially when convenient roosting and nesting sites are nearby. To discourage pigeons from gathering, food attractants need to be cleaned up regularly.
In suburban neighborhoods, too, homeowners may mistakenly feed pigeons or they may be providing food for pigeons inadvertently when feeding their backyard birds by tossing seed on the ground, rather than putting it in birdfeeders. To discourage pigeons visiting your yard, change the type, amount, and timing of feeding. If most of the pigeons fail to move elsewhere, you'll need to stop feeding all birds for a couple weeks. (Don't worry; the birds won't starve.) When you resume feeding, only put out seed in birdfeeders and keep the ground below them cleaned up.
Prevent roosting and nesting
Pigeons look for flat surfaces for roosting and nesting. Encourage them to do these things elsewhere by making flat surfaces unavailable to them. With the correct application of the right product, roosting structures can be rendered virtually pigeon-free.
Call Pigeon Patrol today to get your bird spikes and netting material to keep pigeons off your property Source
Bird Sound Repellent
The Ultrasonic Impact series are the best bird and animal deterrent systems on the market today.
This perfect unit, offers frequency ranges from 8 kHz to 24 kHz offering 13 different settings.
The TubeSonic emits over 100 natural recorded predator, urban, human, bird /animal distress calls and other environment sounds designed to startle, confuse, disorient, and intimidate pesky birds or animals.
About Pigeon Patrol:
Pigeon Patrol Products & Services is the leading manufacturer and distributor of bird deterrent (control) products in Canada. Pigeon Patrol products have solved pest bird problems in industrial, commercial, and residential settings since 2000, by using safe and humane bird deterrents with only bird and animal friendly solutions. At Pigeon Patrol, we manufacture and offer a variety of bird deterrents, ranging from Ultra-flex Bird Spikes with UV protection, Bird Netting, 4-S Gel and the best Ultrasonic and audible sound devices on the market today.
Contact us at 1- 877– 4– NO-BIRD, (604) 585-9279 or visit our website at www.pigeonpatrol.ca
Pigeon / Pigeon Patrol / Pigeons Roosting / Vancouver Pigeon Patrol / Bird Control / Surrey Pigeon Control / Pest / Vancouver Pigeon Blog / Birds Inside Home / Pigeons in the cities / Ice Pigeons/  What to do about pigeons