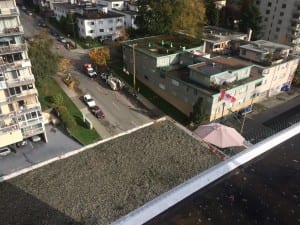 ONCE a fortnight, Jenny the Harris hawk regally sits atop the mound at Oxford Castle ruling over her bird kingdom.
The bird of prey's very presence is enough to keep the masses of feral pigeons in check.
Pest control officer Ade Boler accompanies Jenny to the Oxford Castle Quarter regularly.
Mr Boler, who works for Hawksdrift Falconry, said: "We work in all sorts of locations, like old factories, but this is probably my favourite place to work.
"It's a beautiful site and Jenny looks the part here too."
Jenny simply acts as a warning to pigeons, rather as than a predator.
Birds of prey have been used in other areas of the city, including Exeter College, to control bird populations.
The large, partly ruined Norman medieval castle was officially opened as a tourist attraction by the Queen in May 2006.
The castle was originally built in 1071 for William the Conqueror to enable the Normans to control the area.
About Pigeon Patrol:
Pigeon Patrol Products & Services is the leading manufacturer and distributor of bird deterrent (control) products in Canada. Pigeon Patrol products have solved pest bird problems in industrial, commercial, and residential settings since 2000, by using safe and humane bird deterrents with only bird and animal friendly solutions. At Pigeon Patrol, we manufacture and offer a variety of bird deterrents, ranging from Ultra-flex Bird Spikes with UV protection, Bird Netting, 4-S Gel and the best Ultrasonic and audible sound devices on the market today.
Voted Best Canadian wholesaler for Bird Deterrent products four years in a row.
Contact Info: 1- 877– 4– NO-BIRD (www.pigeonpatrol.ca)