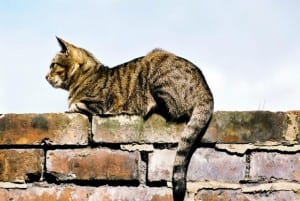 ROSEBURG, Ore. — Roseburg animal shelter Saving Grace is starting a program to help control the feral cat population in Douglas County, called Operation Fix 'Em.
To help get the program started, Saving Grace got a $10,000 grant from PETCO to fund the operations to spay and neuter the cats, and reduce feral numbers.
"Communities that have been practicing trap-neuter-return of feral cats are slowly over time seeing progress on the issue of community cats in their communities, so this is something we've been wanting to do for a long time," said Executive Director Wendy Kang.
Feral cats sometimes come into the shelter, but often don't do well in homes. So, Kang said the best option is to catch, fix, and release.
"So, for feral cats, really, their best option is to be able to stay where they are, but not producing more kittens, and creating more problems for humans," said Kang.
Kang said that in communities like Portland, they've been doing this program for 10 years and are seeing their feral population decrease.
Saving Grace's veterinarian says there's another benefit as well.
"We're stopping unwanted cats getting a lot of unhealthy issues at home.. because if you spay and neuter them, you don't have a lot of cats out there that are going to spread disease amongst themselves," said Veterinarian Steve Frack.
They've fixed 46 cats so far, and have enough money to fix about 240 more.
However, they said they can always use more donations and help with Operation Fix 'Em.
Kang said, "One of the things we need is more people to volunteer and help us with the trapping. We also need to identify more of the colonies that are in Douglas County."
If you'd like to volunteer, donate, or adopt an animal, you can call the shelter at (541) 672-3907, and visit their website.
About Pigeon Patrol:
Pigeon Patrol Products & Services is the leading manufacturer and distributor of bird deterrent (control) products in Canada. Pigeon Patrol products have solved pest bird problems in industrial, commercial, and residential settings since 2000, by using safe and humane bird deterrents with only bird and animal friendly solutions. At Pigeon Patrol, we manufacture and offer a variety of bird deterrents, ranging from Ultra-flex Bird Spikes with UV protection, Bird Netting, 4-S Gel and the best Ultrasonic and audible sound devices on the market today.
Voted Best Canadian wholesaler for Bird Deterrent products four years in a row.
Contact Info: 1- 877– 4– NO-BIRD (www.pigeonpatrol.ca)