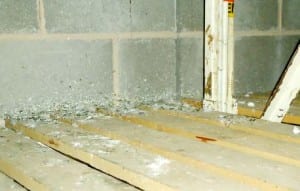 Pigeons living on the third floor ohhh No!!!.
Gretna City Hall, built in 1907 to serve as the Jefferson Parish courthouse, is in need of critical repairs that the mayor and council members say will have to be made within the next few years.
On a recent walkthrough, she said, an official from the state Office of Facility Planning and Control looked at the council chamber's variable air damper and said he had never seen one that old before.With many parts of the system dating back to the 1960s, the piecemeal approach to upkeep is expensive, and each solution is likely to create another problem. "You start fooling with these panels, they have carbon streaks, rust, corrosion … and before you know it, you destroy something else," Folse said. He told the council there is evidence that pigeons are coming in and out of the building on the third floor.  New District 4 Councilman Jackie Berthelot called the building's condition "deplorable."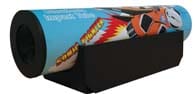 About Pigeon Patrol:
Pigeon Patrol Products & Services is the leading manufacturer and distributor of bird deterrent (control) products in Canada. Pigeon Patrol products have solved pest bird problems in industrial, commercial, and residential settings since 2000, by using safe and humane bird deterrents with only bird and animal friendly solutions. At Pigeon Patrol, we manufacture and offer a variety of bird deterrents, ranging from Ultra-flex Bird Spikes with UV protection, Bird Netting, 4-S Gel and the best Ultrasonic and audible sound devices on the market today.
Voted Best Canadian wholesaler for Bird Deterrent products four years in a row.
Contact Info: 1- 877– 4– NO-BIRD (www.pigeonpatrol.ca)  Now shipping World Wide.