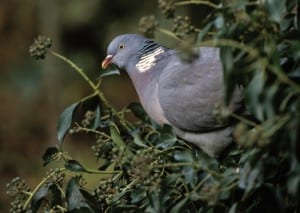 JAIPUR: A study coordinated by Sawai Man Singh (SMS) Medical College made a startling revelation that pigeons could cause serious respiratory diseases. They said even air-coolers were harmful for lungs.
Feeding pigeons is fine, but constant exposure to them could invite serious diseases like hypersensitivity pneumonitis (HP), says a recent national study coordinated by Sawai Man Singh (SMS) Medical College.
"At least 22% of cases of HP had history of bird (pigeon) exposure," said Dr Sheetu Singh, assistant professor, Institute of Respiratory Diseases, SMS Medical College, and coordinator, ILD India Registry – a perspective database (March 2012-April 2015).
"Another major finding of the study shows that around 48.8% patients with HP in the registry had exposure to air-coolers," Dr Singh said.
In Jaipur, pigeons have homes in flats and apartments. Pigeons' droppings and nesting could be found easily in heritage buildings, flats, apartments, government buildings, which forces residents of the city to remain exposed to such environmental conditions. Over the past few years, more pigeons are being spotted everywhere. "Pigeons' droppings or pigeon-affected environment is not good for lungs," Dr Singh said, while talking about the findings of the study.
The ILD India registry is a set of data collected for the very first time in the country from 19 cities including Jaipur by 27 investigators. They managed to collect clinical data from 1,090 patients. In Rajasthan, 400 patients were found suffering from ILD, but the figures could be even higher. The findings further say, "A vast majority of ILD patients (47%) enrolled in this registry were diagnosed with HP, an inflammatory-fibrotic lung disease, caused by inhalation of environmental factors and 71% of patients with HP lived in urban areas."
The details of the breakthrough findings were presented by former SMS superintendent Dr Virendra Singh in a session during NAPCON 2015, on Friday, and discussed by a panel of experts during the session that was moderated by Dr Ganesh Raghu, director, Centre for ILD, sarcoid and pulmonary fibrosis program, Seattle, USA.
The experts discussed that since the disease is usually unrecognised, one can avoid its progression by preventing further exposure to such environment or surroundings either at home or work place. The findings from the results of the analyses of data gathered by the participating site pulmonologists from their consenting patients across India, is an eye-opener and has implications not only for the public and physicians in India but provides useful insights into the field of ILD in general.
About Pigeon Patrol:
Pigeon Patrol Products & Services is the leading manufacturer and distributor of bird deterrent (control) products in Canada. Pigeon Patrol products have solved pest bird problems in industrial, commercial, and residential settings since 2000, by using safe and humane bird deterrents with only bird and animal friendly solutions. At Pigeon Patrol, we manufacture and offer a variety of bird deterrents, ranging from Ultra-flex Bird Spikes with UV protection, Bird Netting, 4-S Gel and the best Ultrasonic and audible sound devices on the market today.
Voted Best Canadian wholesaler for Bird Deterrent products four years in a row.
Contact Info: 1- 877– 4– NO-BIRD (www.pigeonpatrol.ca)