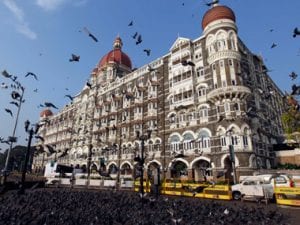 If you are a Mumbaikar and have a bout of tuberculosis or have suffered an asthma attack, did you ever wonder what might have caused it? It might surprise you but pigeon droppings and feathers could be the reason. To this end, there are some good tidings as the Brihanmumbai Municipal Corporation (BMC) is planning to sterilise the burgeoning population of pigeons.
So after the dogs over a decade ago, it is now the turn of the pigeons to get into the family planning programme. The idea of sterilising pigeons was first mooted by Shiv Sena corporator from Borivali, Abhishek Ghosalkar. He believed that the BMC should control this exploding population of pigeons with the help of Ovistop. According to this method, each pigeon is fed with Ovistop, a product made of corn seeds and covered in Nicarbazin, which acts as a contraceptive for birds. The pill is touted to be highly effective.
The BMC health committee has already passed a proposal to this effect and has forwarded it to the Maharashtra health department for approval on Wednesday. But some procedural and political bottlenecks still remain.
The decks are yet to be completely cleared as the state is planning to forward it to the Centre for necessary action bringing the Drugs Controller General of India (DCGI) office into the picture. A senior FDA official said that if the drug has to be imported from abroad, a mandatory clearance from the DCGI is needed.
Speaking with Firstpost, Borivali corporator Ghosalkar said, "More than 80 percent of the pigeon population in a Spanish town has come down after a similar sterilisation programme was undertaken."
A study has also revealed that out of 10 asthma patients in Mumbai, one contracts it from pigeons.
"The percentage of the diseased is higher in children. I am neither anti-animal nor anti-birds. But we have to save our children and the lives of Mumbaikars from the pigeon menace," Ghosalkar said.
In a reply given to Ghosalkar over his proposal, the BMC had said that the matter does not come under the jurisdiction of its health department and belongs to the director, Food and Drugs Administration (FDA) of the state government. "However, we have asked the FDA about implementing this method of providing food mixed with Ovistop to pigeons in the city," a civic official told Firstpost.
The reason the Central health ministry has to be involved because the contraceptive called Ovistop is not locally available and has to be imported from abroad.
However, there is a political twist to the story as to why this programme was not taken up before and might not be executed until the civil polls in the country's business capital in 2017 have been completed. The ruling parties — Shiv Sena and the BJP — may not be in a mood to risk their future as many communities in Mumbai are now used to living with these pigeons.
A comparison of these delays with the speed at which pigeons are born, however, is a matter of concern.
According to a civic official, one pair of pigeons can produce up to 48 squabs a year. No wonder, Mumbai has seen a tremendous jump in its pigeon population over the years.
On paper, there are 50 kabutar khanas in Mumbai. But in reality, there are more than a million places where residents offer corn, pulses and peanuts to pigeons. This can be anywhere — whether the terrace of a building or an open space in a market area with people from all walks of life contributing to these mass programmes of feeding pigeons.
A study has revealed that a well fed-pigeon on an average dispenses up to 11.5 kg of droppings a year.
That's quite a quantity of poop to be taken care of, given the population of pigeons in Mumbai.
About Pigeon Patrol:
Pigeon Patrol Products & Services is the leading manufacturer and distributor of bird deterrent (control) products in Canada. Pigeon Patrol products have solved pest bird problems in industrial, commercial, and residential settings since 2000, by using safe and humane bird deterrents with only bird and animal friendly solutions. At Pigeon Patrol, we manufacture and offer a variety of bird deterrents, ranging from Ultra-flex Bird Spikes with UV protection, Bird Netting, 4-S Gel and the best Ultrasonic and audible sound devices on the market today.
Voted Best Canadian wholesaler for Bird Deterrent products four years in a row.
Contact Info: 1- 877– 4– NO-BIRD (www.pigeonpatrol.ca)