SALEM — Legislation that would expand the use of fireworks to repel birds in Oregon will be voted on by the state House after key lawmakers recommended passing the bill.
House Bill 2432, which would broaden the use of fireworks beyond protecting crops and forest products, moved to the House floor with a unanimous "do pass" recommendation from the House Committee on Agriculture and Natural Resources on Feb. 3.
The bill would allow the state fire marshal to issue permits for using fireworks at golf courses, landfills, airports, seafood facilities and other properties, in addition to farms and forests.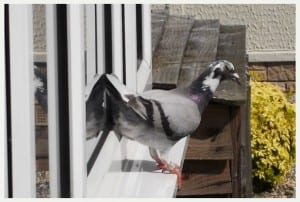 The Office of the State Fire Marshal stopped issuing fireworks permits for golf courses and landfills to scare off geese and other birds in 2010, after it was brought to the agency's attention that such uses were limited by law to farms and forests, said Anita Phillips, license and permits manager for the agency.
The bill would clarify the law and allow the state agency to again issue such permits, she said.
The agency doesn't expect more than 50 additional applications as a result of the change, Phillips said.
Representatives of the Oregon Farm Bureau, the Humane Society of the United States and the Oregon Humane Society all urged committee members to support the legislation, though they mentioned some concerns.
Animal advocates said that fireworks must be used responsibly because they can frighten pets, while the Oregon Farm Bureau noted there are only two wholesale fireworks dealers who can sell to farmers and other property owners in the state.
During the Feb. 3 hearing, the committee also moved House Bill 2475, which would authorize penalties of up to $100 for veterinarians who commit minor infractions, to the floor with a "do pass" recommendation.
Fines would be the equivalent of a "traffic ticket" for minor violations, such as failing to notify regulators of an address change, that would not reflect negatively on a veterinarian's disciplinary record, said Lori Makinen, director of the Oregon Veterinary Medical Examining Board.
The committee held a hearing on another bill — House Bill 2474 — that would require the registration and regulation of veterinary facilities to ensure they meet state standards.
State regulators only have authority over veterinarians, not facilities, which could create problems if substandard conditions were found at a clinic owned by a corporation or non-veterinarian, said Makinen.
However, the committee held off on referring the bill to the House floor pending further discussion and possible amendments.
About Pigeon Patrol:
Pigeon Patrol Products & Services is the leading manufacturer and distributor of bird deterrent (control) products in Canada. Pigeon Patrol products have solved pest bird problems in industrial, commercial, and residential settings since 2000, by using safe and humane bird deterrents with only bird and animal friendly solutions. At Pigeon Patrol, we manufacture and offer a variety of bird deterrents, ranging from Ultra-flex Bird Spikes with UV protection, Bird Netting, 4-S Gel and the best Ultrasonic and audible sound devices on the market today.
Voted Best Canadian wholesaler for Bird Deterrent products four years in a row.
Contact Info: 1- 877– 4– NO-BIRD (www.pigeonpatrol.ca)