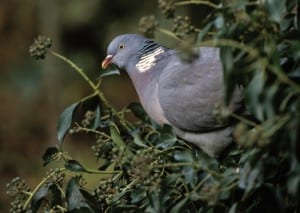 The birds were so brazen during last Saturday's All-Ireland football quarter-finals that a large flock remained on the pitch for most of both games, moving only when play came their way. Even then, they re-assembled close by.
They returned during the second half of the Kilkenny-Waterford game on Sunday and were joined later in the evening by around 200 seagulls.
A hawk was brought in this week to put the frighteners on the birds as the stadium gears up for two minor hurling semi-finals, followed by the Galway-Tipperary senior showdown, next Sunday.
An on-going seeding programme is the attraction for the pigeons, which enjoy lots of roosting space under the nearby railway bridge.
"Croke Park is a McDonald's for pigeons at present. We are putting grass seed down on a continuous basis and they like to drop in for a treat. They obviously find it very tasty," said stadium director Peter McKenna.
Nuisance
"They are a nuisance at any time, let alone on match days. We use a range of deterrents but it can be hard to get rid of pigeons. They get used to the various tricks so we have to keep changing them."
A live, squawking hawk with a sharp eye and a menacing beak is among the top deterrents – hence his deployment this week as Croke Park gears up for seven successive weekends of All-Ireland hurling, football, camogie and ladies' football action.
Continuous over-seeding is vital at this time of year to ensure the surface retains its lush surface.
Despite the recent Ed Sheeran concert, the pitch is in excellent condition, with McKenna describing it as "possibly the best it has ever been".
Maintaining it is a major year-round operation, but it has been made easier in recent weeks by the excellent growing conditions.
"The weather has been ideal. We need to get as much growth as possible all the time so that not only is the surface in perfect conditions for the players, but that it also looks well with the various shades of green we can get on it," said McKenna.
About Pigeon Patrol:
Pigeon Patrol Products & Services is the leading manufacturer and distributor of bird deterrent (control) products in Canada. Pigeon Patrol products have solved pest bird problems in industrial, commercial, and residential settings since 2000, by using safe and humane bird deterrents with only bird and animal friendly solutions. At Pigeon Patrol, we manufacture and offer a variety of bird deterrents, ranging from Ultra-flex Bird Spikes with UV protection, Bird Netting, 4-S Gel and the best Ultrasonic and audible sound devices on the market today.
Voted Best Canadian wholesaler for Bird Deterrent products four years in a row.
Contact Info: 1- 877– 4– NO-BIRD (www.pigeonpatrol.ca)