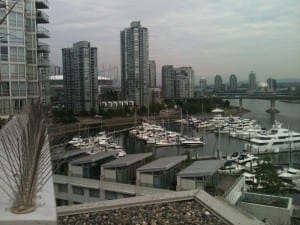 An underpass beneath the Long Island Expressway in Middle Village has gone to the birds.
Conditions at the pedestrian underpass at 80th Street and 57th Avenue have become increasingly worse over the last several months, according to residents who have complained about the unsightly and unsanitary conditions.
The underpass has seen a growing infestation of pigeons in the tunnel, which leave droppings, broken eggs, broken spikes and feathers along the pedestrian walkway. Along with the litter and other debris left by foot traffic, the underpass has become a hazardous and unclean environment for residents who use this bridge on a daily basis.
Recently, state Senator Joseph Addabbo and Councilwoman Elizabeth Crowley visited the underpass.
Last week, Addabbo met with constituents at the underpass to discuss what could be done to fix the problems.
Addabbo had previously contacted the NYS Department of Transportation (DOT), which is responsible for the maintenance of the underpass, regarding the walkway's conditions. The DOT had made efforts to clean up the sidewalks, but Addabbo believes that long-term measures are needed to prevent pigeons from gathering in the tunnel.
"The Department of Transportation listened to our concerns the first time around, and my constituents and I need them to hear us again now," Addabbo said. "While we appreciate their efforts to tidy up this area, more needs to be done to prevent this situation from continuing to occur, worsening each time around. These pigeons and the mess they leave behind are making this walkway unbearable, and the people of Middle Village and the surrounding communities deserve better. Nobody wants to walk down a sidewalk covered in bird droppings and dirty feathers, and nobody should have to."
Earlier in the week, Crowley joined members of the DOT to clean the underpass marred by nesting pigeons and debris. DOT started installing wooden planks along the underside of the bridge, blocking the areas from birds looking to roost.
"Pedestrians going to and from P.S. 58, Maspeth High School, Elmhurst Park, Grand Avenue and more walk under these elevated platforms every day," Crowley said. "Keeping this underpass clean from pigeon dropping was a constant battle, but once complete, this project will give our residents the clean sidewalks and healthy space they deserve. This was a quality-of-life issue that needed our attention, and I thank the State DOT for taking action."
A representative from the DOT confirmed the cleanup efforts at the site.
"We are adding wooden planks to deter pigeons at this location, and we believe this will serve as a permanent solution. We are also replacing any of the bird spikes that have been damaged, and we are adding additional spikes," said Diane Park, public information office for the NYS DOT. "Additionally, this location is washed on a three-month cycle as part of NYSDOT's bridgewashing program. It was last washed on Aug. 28, 2015."
About Pigeon Patrol:
Pigeon Patrol Products & Services is the leading manufacturer and distributor of bird deterrent (control) products in Canada. Pigeon Patrol products have solved pest bird problems in industrial, commercial, and residential settings since 2000, by using safe and humane bird deterrents with only bird and animal friendly solutions. At Pigeon Patrol, we manufacture and offer a variety of bird deterrents, ranging from Ultra-flex Bird Spikes with UV protection, Bird Netting, 4-S Gel and the best Ultrasonic and audible sound devices on the market today.
Voted Best Canadian wholesaler for Bird Deterrent products four years in a row.
Contact Info: 1- 877– 4– NO-BIRD (www.pigeonpatrol.ca)