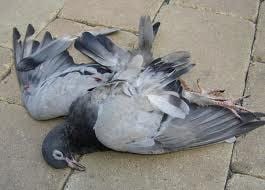 Pigeons have plagued the parliament for years. When the building first opened, muck and feathers were blown through vents on to researchers' desks and some birds even got into MSPs' ­offices. Nets, wires and spikes were installed in a bid to keep the birds away.
Birds of prey were introduced in 2009 with a strict "no kill" policy. Last year, the Evening News revealed laser pens were also being used to frighten the birds away, prompting warnings by experts that birds could be blinded by such measures.
Today, pigeon experts said the parliament was wasting money by paying for any more action against the birds.
Monthly reports to Holyrood by contractors NBC Bird and Pest Solutions say they find an average of 14 birds present each time they arrive for their early-morning visits.
And the reports claim they successfully disperse about two-thirds each time.
But Emma Haskell, who until recently ran the ­Pigeon Control Advisory Service, said there was little chance of getting the numbers any lower.
She said: "These will undoubtedly be the same birds each time. They will return to base once the hawk has gone. You would need to fly the hawks 24/7 to deter the pigeons permanently.
"They are never going to be pigeon-free. That's just unrealistic.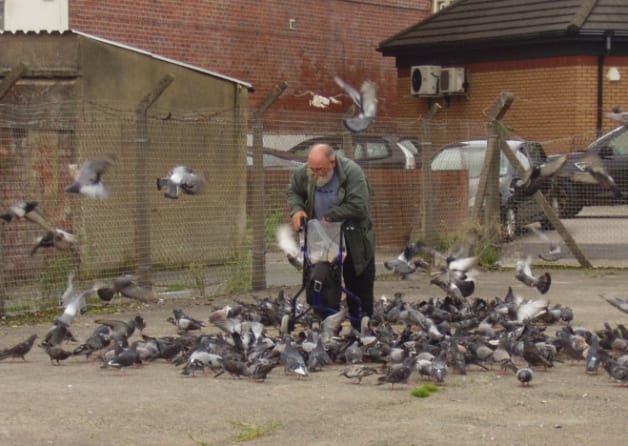 "Fourteen is a very small number of birds for an area the size of the parliament. Why are they spending any money on that number of pigeons? It's a complete waste of money."
Ms Haskell said the only time the pigeons would be absent from the building was when a hawk was flying and there was no reason to suppose scrapping such flights would lead to an increase in numbers.
Edinburgh Southern SNP MSP Jim Eadie said: "Given the size and importance of the building, it is appropriate there should be proper pest control measures in place.
"The public is entitled to expect that any expenditure is constantly reviewed and evaluated to ensure the taxpayer is receiving value for money."
It is understood the parliament will consider cutting back hawk visits when the contract runs out in May next year.
A spokesman said: "While we are pleased measures have reduced the number of issues in recent times, we are aware the problem can never be fully eradicated. A decision on whether to continue with the existing approach will be taken early next year."
About Pigeon Patrol:
Pigeon Patrol Products & Services is the leading manufacturer and distributor of bird deterrent (control) products in Canada. Pigeon Patrol products have solved pest bird problems in industrial, commercial, and residential settings since 2000, by using safe and humane bird deterrents with only bird and animal friendly solutions. At Pigeon Patrol, we manufacture and offer a variety of bird deterrents, ranging from Ultra-flex Bird Spikes with UV protection, Bird Netting, 4-S Gel and the best Ultrasonic and audible sound devices on the market today.
Voted Best Canadian wholesaler for Bird Deterrent products four years in a row.
Contact Info: 1- 877– 4– NO-BIRD (www.pigeonpatrol.ca)