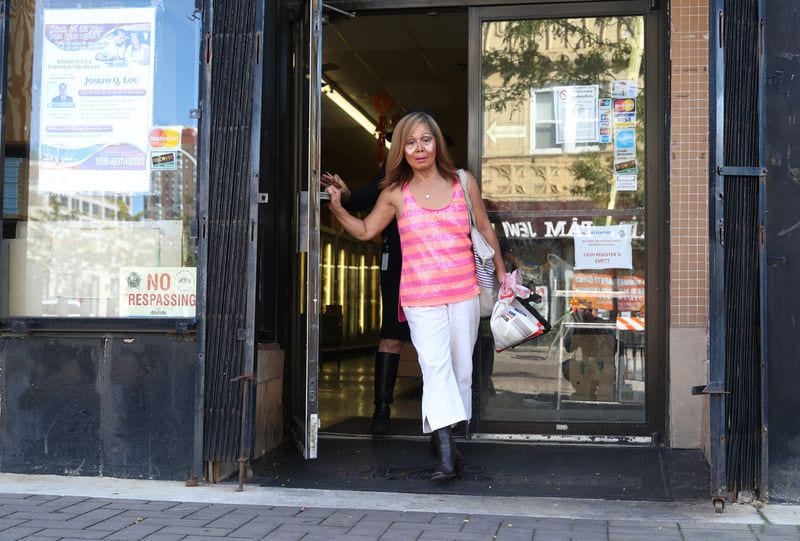 By MARY WISNIEWSKI – Chicago Tribune
State Rep. Jaime Andrade has been fighting a losing battle to clean up the mess made by pigeons at the CTA's Irving Park Blue Line station on the city's Northwest Side.
The sidewalk by the station is so thickly spackled with droppings that it looks and smells like a chicken coop. Andrade, who represents the district that includes the station, has pushed for state funds to keep the birds away. Earlier this month, he was hit in the head by guano during a television interview.
But Andrade, state and city officials and the CTA are up against someone who is determined to feed and protect birds around the city and visits the Irving Park station often with big sacks of white rice.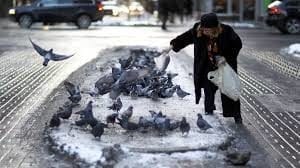 "I protect all God's creatures because this is my mission," said Young Kang, 67, while at the Hoa Nam Grocery store on Argyle Street in Uptown last week, where she buys supplies to feed the birds. "This is not for my good. God gave this to me. I take care of the birds."
Kang, who used to be in the restaurant business, said she is a Christian minister and founder of a nonprofit. It has been incorporated as Young Bird Care Society since April 2015 and is in good standing, according to the Illinois Secretary of State's office. Over the past 11 years, Kang said she has spent $300,000 of her own money feeding birds in locations around the city, going out every day and hiring people to help.
She said she also helps the homeless, stuffing money under their pillows as they sleep.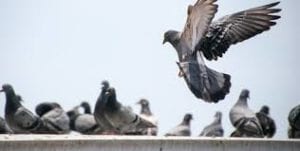 CTA riders interviewed outside the Irving Park station described the pigeon situation as "gross" and "terrible" and wondered why more netting couldn't be put up in more areas of the bridge. Illinois Department of Transportation spokesman Guy Tridgell said the agency can't do this because it needs to have the area open for inspections and other maintenance.
"We're happy to continue discussing and meeting with all interested parties to see if there's some solution," Tridgell said.
Andrade disagreed with IDOT's explanation, saying netting could easily be removed for inspections. "The problem comes down to who is going to pay," he said.
There is some metal netting under the Kennedy bridge, apart from the area around the CTA station entrance, but some of it is in disrepair.
By contrast, anti-pigeon netting is completely installed on the beams under the Union Pacific railroad bridge, above the sidewalk, just west of the CTA station. The bridge carries Metra's Union Pacific Northwest Line.
Mary Parich of Independence Park said that sometimes the pigeon mess on the sidewalk is so bad that she has to tip-toe.
"They are God's creatures, but you have to look out for the health of people, too," Parich said.
Kang said she once lived in the neighborhood, and the birds have always been there, long before she started feeding them.
About Pigeon Patrol:
Pigeon Patrol Products & Services is the leading manufacturer and distributor of bird deterrent (control) products in Canada. Pigeon Patrol products have solved pest bird problems in industrial, commercial, and residential settings since 2000, by using safe and humane bird deterrents with only bird and animal friendly solutions. At Pigeon Patrol, we manufacture and offer a variety of bird deterrents, ranging from Ultra-flex Bird Spikes with UV protection, Bird Netting, 4-S Gel and the best Ultrasonic and audible sound devices on the market today.
Contact us at 1- 877– 4– NO-BIRD, (604) 585-9279 or visit our website at www.pigeonpatrol.ca
tags: Bird Gone, Pigeon Gone, Pigeon problems, pigeon spikes, 1-877-4NO-BIRD, 4-S Gel, Bird Control, Pigeon Control, bird repellent, Bird Spikes, sonic bird repellent, stainless steel bird spikes, bird spikes Vancouver, Ultra Sonic Bird Control, Bird Netting, Plastic Bird Spikes, Canada bird spike deterrents, Pigeon Pests, B Gone Pigeon, Pigeon Patrol, pest controller, pest control operator, pest control technician, Pigeon Control Products, humane pigeon spikes, pigeon deterrents, pigeon traps, Pigeon repellents, Sound & Laser Deterrents, wildlife control, raccoon, skunk, squirrel deterrent, De-Fence Spikes, Dragons Den.