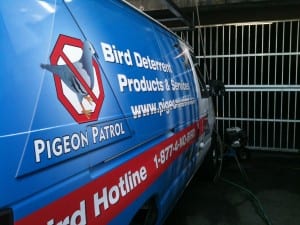 RATS, mice and pigeons are becoming a "growing problem" in Chester, the council has warned.

Signs are now being put up urging people not to feed birds, as bread, seeds and other treats have been attracting vermin.
Cheshire West and Chester Council says it has received numerous complaints about rats, mice and bird droppings around homes, parks and paths, mainly in the canalside area.
As well as the signs, community safety wardens will also patrol certain areas and could even hand out £75 littering fines to people feeding birds.
Councillor Bob Rudd said: "We are certainly not proposing to take action against people who feed small amounts of seed or bread to ducks or wild birds. The problem is with a minority of people who leave excessive amounts of food. We hope these signs will be an effective deterrent and there will be no need to issue any fines.
"Our aim is to encourage people to think about the impact of their actions on residents, as well as the impression it gives visitors to our city."
The signs will be installed at points along Whipcord Lane, Seller Street and the canal side of Leadworks Lane.
Garden Quarter resident Maureen Crook, who raised the issue at a recent local councillor's surgery, said: "Since we moved here 12 years ago we've seen much improvement to the area around the canal and Water Tower Gardens. But it only takes one individual leaving food out for birds to ruin these public areas, as the food was attracting rats and excessive amounts of pigeons.
"After reporting the issue I'm pleased to say that the feeding stopped and I can enjoy taking my grandchildren to play on the park in the area again."
As well as being unsightly, bird droppings corrode stonework and damage buildings.
Droppings on pavements can become slippery when wet, posing a safety hazard, while droppings, nest material and dead birds can block guttering and drains.
Councillor Lynn Riley, executive member for localities, said: "The local community have worked with the council to come up with some practical and pragmatic solutions to a long-standing problem with pigeons.
"There are ways and places to feed birds that don't encourage rats and vermin in residential areas and we would encourage people to look at advice from some of the many wildlife charities and organisations.
"To avoid attracting unwanted pests, any leftover food waste should be cleaned up, bagged and placed in a suitable waste container."
About Pigeon Patrol:
Pigeon Patrol Products & Services is the leading manufacturer and distributor of bird deterrent (control) products in Canada. Pigeon Patrol products have solved pest bird problems in industrial, commercial, and residential settings since 2000, by using safe and humane bird deterrents with only bird and animal friendly solutions. At Pigeon Patrol, we manufacture and offer a variety of bird deterrents, ranging from Ultra-flex Bird Spikes with UV protection, Bird Netting, 4-S Gel and the best Ultrasonic and audible sound devices on the market today.
Voted Best Canadian wholesaler for Bird Deterrent products four years in a row.
Contact Info: 1- 877– 4– NO-BIRD (www.pigeonpatrol.ca)