Bridge repair costs have more than doubled because pigeon poo disguised rust.
Council officials struck a deal for the work on Conwy Road Bridge in 2016.
But the costs shot up by £844,000 to £1.53m after an inspection revealed rust on the structure was hidden by the birds' droppings.
Conwy council chief executive Iwan Davies said it was not possible to identify the extent of the works but a councillor said it was "disappointing".
Repairs for the two lane bridge, which takes traffic across the town's estuary, were sent out to tender in 2016.
But a report by the council's audit committee said the "considerable" extra work needed had not been found originally because of "access" problems.
"The additional works…significantly impacted the total cost of the works," the report said.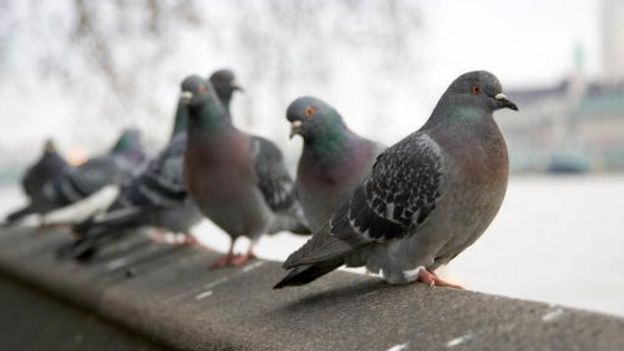 Gele ward councillor Andrew Wood said: "I can't believe we've not made more of an issue about this refurbishment, it's plus £844,000.
"If the council tendered with all that information in the first place then it would have cost less. But we're in a situation now where we have to carry on, so I'm disappointed."
Mr Davies added: "It wasn't an overspend as such, it was a re-calibration of what needed to be done."