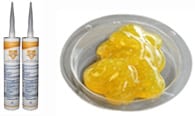 SINGAPORE: A trial involving the use of a gel substance to deter birds from roosting has been successful so far, said the Agri-Food and Veterinary Authority of Singapore on Thursday (Jul 2).
Residents of a block of flats at Choa Chu Kang, where the trial is taking place, are also happy with the current situation, added AVA.
Since February 2015, rows of containers with a gel substance have been placed along the ledges of Block 755, Choa Chu Kang North 5. The gel is made up of a natural extract, meant to deter birds from roosting – which is a common complaint of residents.
There were 100 cases of feedback on bird-related nuisance from the Choa Chu Kang area in 2014, said AVA. But so far this year, AVA received just 10 cases of feedback on bird-related nuisance from Choa Chu Kang.
Said AVA's Executive Manager of Animal Management (Operations) Department Janet Chia: "When they are going about their night activities, they feel affected by the noise (the birds) are generating. Another thing is that, some of the birds soil the ledges. And it also created a smell nuisance for them."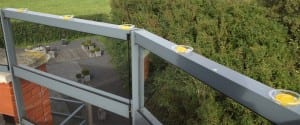 In May, AVA surveyed residents in the block on the trial. A majority of them found the bird-control method to be effective. Some of them said they want the gel to be a permanent feature.
AVA said it will continue to monitor the trial.
"If it is effective and suitable, in terms of feasibility to deploy at most of the locations with such bird issues, we will work with relevant stakeholders to see how we can deploy this at other sites," said Ms Chia.
AVA said it takes a multi-pronged approach to manage the bird population in Singapore. This means coordinating with Town Councils, Government agencies and the public.
Besides the gel, AVA also uses of a range of measures to address the bird nuisance. These include enforcement against pigeon feeders and selective pruning of trees to temporarily deter birds from roosting.
About Pigeon Patrol:
Pigeon Patrol Products & Services is the leading manufacturer and distributor of bird deterrent (control) products in Canada. Pigeon Patrol products have solved pest bird problems in industrial, commercial, and residential settings since 2000, by using safe and humane bird deterrents with only bird and animal friendly solutions. At Pigeon Patrol, we manufacture and offer a variety of bird deterrents, ranging from Ultra-flex Bird Spikes with UV protection, Bird Netting, 4-S Gel and the best Ultrasonic and audible sound devices on the market today.
Voted Best Canadian wholesaler for Bird Deterrent products four years in a row.
Contact Info: 1- 877– 4– NO-BIRD (www.pigeonpatrol.ca)