A recent first detection of pigeon aviadenovirus-1 and pigeon circovirus co-infection associated with Young Pigeon Disease Syndrome (YPDS) in a pigeon flock in Turkey, prompted a study focused on documenting the distribution of Pigeon aviadenovirus (PiAdV-1 and PiAdV-2), Pigeon circovirus (PiCV), Columbid alphaherpesvirus 1 (pigeon herpesvirus (PiHV)) and Fowl aviadenovirus (FAdV) in the country. These viruses were selected as they are associated with severe disease in pigeons across the world. A total of 192 cloacal swabs were collected from young (<1 year old) pigeons from 16 different private pigeon flocks across Turkey, between 2018 and 2021 as part of routine diagnostic sampling. PiCV genetic material was the most frequently detected 4/16 (25%), PiAdV-1 and CoHV-1 DNA were both found in one flock each, while neither PiAdV-2 and FAdV were detected in any of the studied pigeon flocks. PiCV and PiHV genetic material were both detected in the same pigeon flock's cloacal samples as a co-infection with the identification of PiHV being a first in Turkey.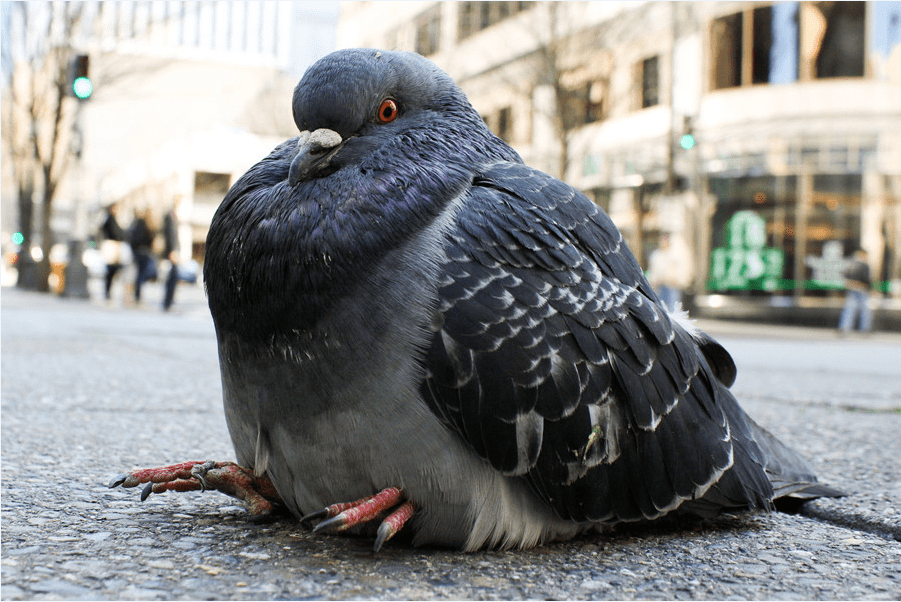 Pigeon Patrol Products & Services is the leading manufacturer and distributor or bird deterrent (control) products in Canada. Pigeon Patrol products have solved pest bird problems in industrial, commercial, and residential settings since 2000, by using safe and humane bird 
deterrents with only bird and animal friendly solutions. At Pigeon Patrol, we manufacture and offer a variety of bird deterrents, ranging from Ultra-flex Bird Spikes with UV protection, Bird Netting, 4-S Bird Gel and the best Ultrasonic and audible sound devices on the market today.
Voted Best Canadian wholesaler for Bird Deterrent products ten years in a row. 

Contact us at 1 877-4-NO-BIRD,(604) 585-9279 or visit our website at www.pigeonpatrol.ca

Pigeon/Pigeon Patrol / Pigeons Roosing / Vancouver Pigeon Control / Bird Spikes / Bird Control / Bird Deterrent / PIgeon Deterrent / Surrey Pigeon Control / Pest / Seagull deterrent / Vancouver Pigeon Blog / Birds Inside Home / Pigeons in the cities / Ice Pigeons / What to do about pigeons / sparrows, Damage by Sparrows, How to Keep Raccoons Away, Why Are Raccoons Considered Pests / De-fence / Pigeon Nesting / Bird Droppings / Pigeon Dropping / woodpecker control / Professional Bird Control Company / Keep The Birds Away / Birds/rats/seagull/pigeon/woodpecker/dove/sparrow/pidgeon control/pidgeon problem/pidgeon control/flying rats/pigeon problems/ bird netting/bird gel/bird spray/bird nails/bird guard