ANAND/AHMEDABAD: Five members of a family in Anand died of asphyxiation inside a dry well when they went down to save a baby pigeon, on Wednesday. A pall of gloom descended over Jhalaborda village after the tragedy.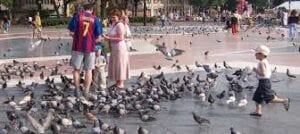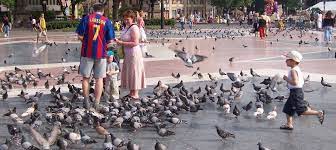 "The five died due to asphyxiation, possibly caused by the presence of gases trapped in the abandoned well. Forensic investigators have been called to the spot to tell us what exactly caused the deaths inside the well," said AK Sharma, deputy inspector general of police, Ahmedabad division.
The tragedy unfolded with a farmer Pratapsinh Chauhan, 48, spotting a baby pigeon, which accidentally hopped into the well at his farm. Pratap decided to go down the well to rescue it.
"Pratap wanted to rescue the bird and climbed down the well. Some aged farmers working at the neighbouring farm saw him and went down the well to rescue Pratap when he did not emerge," said an official of Umreth police station.
Pratap was followed down the well by Sana Parmar, 65 and Khiman Parmar, 70. When the farmers failed to return, their family members — Natwar Parmar, 33, Gita Parmar, 32 and Shankar Parmar, 25 — climbed down the dry well to rescue their kin.
Except for Pratap, on one returned alive. When the six persons failed to turn up, the villagers panicked and called for help. All the six were taken out of the well with help of police and Umreth fire brigade personnel.
The victims were rushed to a hospital in Nadiad where the Parmars were declared 'brought dead'.
Mysteriously though the rescue workers who got the victims out of the dry well said, "We could not locate any pigeon down there."
Umreth police officials who are investigating the case said, "Only Pratap can tell us why he went down the well. He is unconscious and under treatment."
Pigeon Patrol Products & Services is the leading manufacturer and distributor of bird deterrent (control) products in Canada. Pigeon Patrol products have solved pest bird problems in industrial, commercial, and residential settings since 2000, by using safe and humane bird deterrents with only bird and animal friendly solutions. At Pigeon Patrol, we manufacture and offer a variety of bird deterrents, ranging from Ultra-flex Bird Spikes with UV protection, Bird Netting, 4-S Bird Gel and the best Ultrasonic and audible sound devices on the market today.
Voted Best Canadian wholesaler for Bird Deterrent products ten years in a row.
Contact us at 1- 877– 4– NO-BIRD, (604) 585-9279 or visit our website at www.pigeonpatrol.ca
Pigeon/Pigeon Patrol / Pigeons Roosting / Vancouver Pigeon Control /Bird Spikes / Bird Control / Bird Deterrent / Pigeon Deterrent?  Surrey Pigeon Control / Pest /Seagull deterrent / Vancouver Pigeon Blog / Birds Inside Home / Pigeons in the cities / Ice Pigeons/ What to do about pigeons/ sparrows , Damage by Sparrows, How To Keep Raccoons Away,  Why Are Raccoons Considered Pests/ De-fence / Pigeon Nesting/ Bird Droppings / Pigeon Dropping/ woodpecker control/ Professional Bird Control Company/ Keep The Birds Away/ Birds/rats/ seagull/pigeon/woodpecker/ dove/sparrow/pidgeon control/pidgeon problem/ pidgeon control/flying rats/ pigeon Problems/ bird netting/bird gel/bird spray/bird nails/ bird guard