DALLAS (AP) — United Airlines is defending the poisoning of birds at Houston's biggest airport, saying it was done for health and safety reasons. But the airline said Wednesday that it didn't tell its contractor how to control the airport's bird population, and will ask the firm to consider other methods the next time.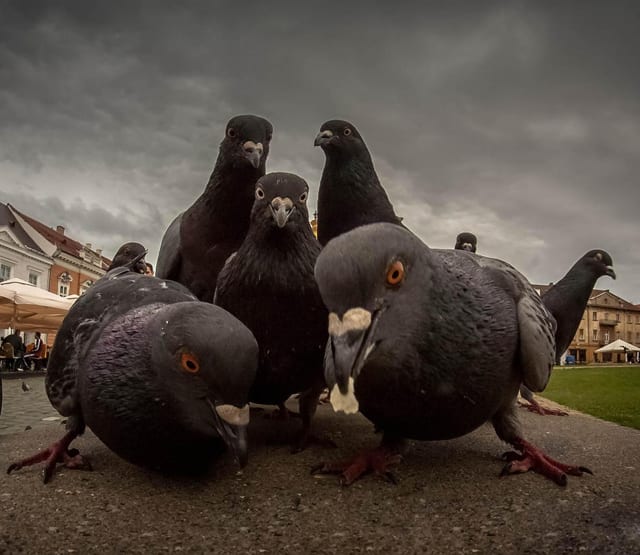 The contractor laid out corn kernels laced with a bird-killing nerve agent at Bush Intercontinental Airport. People who work around the airport reported seeing grackles and pigeons fall to the ground and spin around as they died.
The bait manufacturer, Avitrol Corp., says a lethal dosage causes birds to show distress — including alarm cries and trembling — that frightens away other birds. It usually causes death within an hour, the company says.
Airports commonly take steps to shoo away birds, which can be sucked into jet engines and cause a loss of power. In 2009, US Airways pilot Chesley Sullenberger safely ditched his Airbus A320 into the Hudson River after hitting a flock of Canada geese during the climb from New York's LaGuardia Airport.
United spokeswoman Mary Clark said in a statement that the airline works with the airport on abatement programs "to reduce the health and safety risks posed by birds on airport property" and to "provide a clean and safe environment for our customers and employees."
Clark said United hired a contractor, Texas Bird Services, which is experienced at removing birds from airports. She said the company complied with all regulations while laying bait at terminals and a maintenance hangar at Bush airport.
United will work with the contractor to consider alternate methods, Clark said. Texas Bird Services, which lists American Airlines and Delta Air Lines as references on its website, did not immediately respond to a request for comment.
Bush airport spokeswoman Katena Carvajales said the company's work was reviewed Tuesday by officials from the U.S. Fish and Wildlife Service and found to be within guidelines. She said controlling wildlife is important for safety and sanitation.
John Hadidian, a senior scientist at the Humane Society of the United States, said it would have been better for the airport to use netting, take away food sources, or use loud noises to deter the birds.
The biggest threat to aircraft is often larger birds such as geese. A group of U.S. agencies including the Federal Aviation Administration recommends steps such as limiting bird-friendly features like ponds and the use of technology to harass birds. The FAA is evaluating portable radar systems for tracking birds.
An FAA database lists more than 80 cases of planes colliding with wildlife — from sparrows and pigeons to cattle egrets — at Bush airport last year. Two planes were damaged — a United Boeing 737 was left with minor damage and a private business jet suffered substantial damage.
About Pigeon Patrol:
Pigeon Patrol Products & Services is the leading manufacturer and distributor of bird deterrent (control) products in Canada. Pigeon Patrol products have solved pest bird problems in industrial, commercial, and residential settings since 2000, by using safe and humane bird deterrents with only bird and animal friendly solutions. At Pigeon Patrol, we manufacture and offer a variety of bird deterrents, ranging from Ultra-flex Bird Spikes with UV protection, Bird Netting, 4-S Gel and the best Ultrasonic and audible sound devices on the market today.
Voted Best Canadian wholesaler for Bird Deterrent products four years in a row.
Contact Info: 1- 877– 4– NO-BIRD (www.pigeonpatrol.ca)