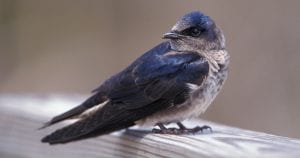 Jammu, October 16, (Scoop News)-District authorities in Jammu ordered a probe after an Non Governmental organization (NGO), SAVE (Save animals; value Environment) conveyed that the pigeons handed over to them had rings attached to their feet and some suspicious things were written on their feathers.
Jammu and Kashmir Police on October 5 had apprehended three persons and impounded 150 pigeons, being carried by them in banana boxes. They were booked under various sections of Cruelty to Animals Act. The birds were handed over to the NGO for care and supervision.
It is during the care and supervision of the NGO that some suspicious things written on the feathers of the birds besides rings attached to their feet were noticed. They (NGO) immediately brought the matter into the notice of the district administration who in turn ordered a probe to enquire if the pigeons were being to be used in spying purpose.
Since early times, pigeons were being used for spying particularly during war time. Earlier this month, a pigeon apparently from across the border was taken into captivity after a letter written in Urdu and addressed to Prime Minister, Narendra Modi, was found attached to its feet by Border Security Force (BSF) personnel near Simbal Post in Bamial sector.
About Pigeon Patrol:
Pigeon Patrol Products & Services is the leading manufacturer and distributor of bird deterrent (control) products in Canada. Pigeon Patrol products have solved pest bird problems in industrial, commercial, and residential settings since 2000, by using safe and humane bird deterrents with only bird and animal friendly solutions. At Pigeon Patrol, we manufacture and offer a variety of bird deterrents, ranging from Ultra-flex Bird Spikes with UV protection, Bird Netting, 4-S Gel and the best Ultrasonic and audible sound devices on the market today.
Voted Best Canadian wholesaler for Bird Deterrent products four years in a row.
Contact Info: 1- 877– 4– NO-BIRD (www.pigeonpatrol.ca)