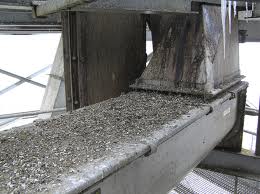 BATHURST Regional Council has not ruled out resorting to using birds of prey in an effort to control the pigeon problem in the central business district.
Council has had discussions with Dubbo City Council regarding its success in using falcons to encourage pest species to leave the main shopping precinct.
A report to tomorrow night's ordinary monthly meeting updates council on how Bathurst's pest bird management strategy has fared since it was adopted in 2012.
One of the recommendations of the plan was to introduce a co-ordinated pigeon control program involving council facilities and businesses in the CBD.
Council conducted a successful program during 2012-2013, when 1089 pigeons were removed from council and private properties.
According to the report, council's environmental staff have discussed with staff from Dubbo City Council that city's recent trial using native birds of prey.
"Dubbo has a problem with starlings nesting in trees in the main street, causing $12,000 of annual clean-up costs," the report states.
"They engaged a falconry company to conduct a trial using four different predator bird species that would fly in the area with the intention of moving the starlings on.
The program was moderately successful for two of the birds used though more trials are needed to determine if the program would work on an ongoing basis.
"This may or may not work in the Bathurst context in relation to pigeons as they are impacting across a broader area and moving the birds from one place to another may not reduce the issue.
"Council staff will continue to receive updates regarding the Dubbo trial to determine if a similar program could be conducted locally."
The report also notes that pigeon control efforts have also continued in 2013-14 with a targeted trapping program in Machattie Park.
However, this was largely unsuccessful as pigeons are attracted to the high volumes of artificial food supply at the duck ponds and therefore could not be enticed to the trapping area.
"Since then, council has recently commenced a trapping program at the Post Office building, the TAFE complex and at one private building in the CBD," the report states. "These three sites have the highest populations and therefore have been targeted first before the program moves onto activities at other CBD properties."
In other pest bird initiatives, council hosted a community Indian Myna workshop, attended by local and regional residents as well as staff from Bathurst and Orange councils.
Presentations were given by the Clarence Valley Indian Myna group and the Pest Cooperative Research Centre's Mynascan project coordinator.
Thirty Indian myna traps were distributed on the day (for a small cost) so that interested community members could remove these pest birds from their area.
Council staff will continue to implement the Pest Bird Management Plan as required and as funding and resources permit.
About Pigeon Patrol:
Pigeon Patrol Products & Services is the leading manufacturer and distributor of bird deterrent (control) products in Canada. Pigeon Patrol products have solved pest bird problems in industrial, commercial, and residential settings since 2000, by using safe and humane bird deterrents with only bird and animal friendly solutions. At Pigeon Patrol, we manufacture and offer a variety of bird deterrents, ranging from Ultra-flex Bird Spikes with UV protection, Bird Netting, 4-S Gel and the best Ultrasonic and audible sound devices on the market today.
Voted Best Canadian wholesaler for Bird Deterrent products four years in a row.
Contact Info: 1- 877– 4– NO-BIRD (www.pigeonpatrol.ca)