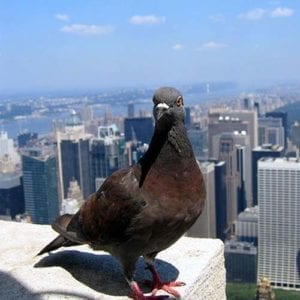 A ROSS-SHIRE MP has told PM Theresa May that mobile phone coverage is so poor in some parts of the Highlands that people would be better using carrier pigeons.
Challenging the Prime Minister to take mobile infrastructure in the Highlands more seriously, Ian Blackford said coverage needs improved across Scotland.
Speaking in the last Prime Minister's Questions session of 2016, he said that results just published by the Government's own infrastructure watchdog put the UK behind even countries like Romania for coverage – making this one of the poorest served areas in the world.
"In the Highlands it is typical to get the message 'no service' and it would often be better to use carrier pigeons."
Will the Prime Minister recognise this is not acceptable and take responsibility for improving the mobile infrastructure. It is time to connect the Highlands to the rest of the world!"
About Pigeon Patrol:
Pigeon Patrol Products & Services is the leading manufacturer and distributor of bird deterrent (control) products in Canada. Pigeon Patrol products have solved pest bird problems in industrial, commercial, and residential settings since 2000, by using safe and humane bird deterrents with only bird and animal friendly solutions. At Pigeon Patrol, we manufacture and offer a variety of bird deterrents, ranging from Ultra-flex Bird Spikes with UV protection, Bird Netting, 4-S Gel and the best Ultrasonic and audible sound devices on the market today.
Voted Best Canadian wholesaler for Bird Deterrent products four years in a row.
Contact Info: 1- 877– 4– NO-BIRD (www.pigeonpatrol.ca)