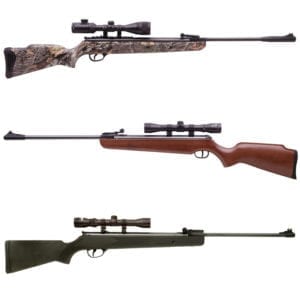 TULSA, Oklahoma – Despite harsh criticism, an Oklahoma senator will host his annual pigeon shoot fundraiser this weekend. That's where live pigeons are thrown into the air for participants to shoot and kill.
One animal protection group says it will be there to protest.
'Angel 6,' a drone used by Showing Animals Respect and Kindness, or SHARK, is ready to take flight again after the group says it was shot down during Senator Jim Inhofe's pigeon shoot last year.
"These guys are just out there thrill killing," said SHARK president, Steve Hindi.
Hindi's group uncovered video of Inhofe's 2014 pigeon shoot fundraiser and posted it on YouTube.
"It's a slaughter," he said. "Birds hand-tossed in front of you, that's worse than shooting fish in a barrel. There's no sportsmanship."
Inhofe held his shoot on private property last September. SHARK protested the event and sent in a drone to get video.
There are no FAA regulations against flying over private property; still, Hindi said someone in Inhofe's party shot it down.
"They're not afraid of us attacking them, that's not what we do. They're simply afraid of their own behavior being shown to the world," Hindi said.
He said none of the pigeons are donated for their meat and said none of the event participants keep the birds for eating purposes.
Inhofe's chief of staff, Ryan Jackson, said he appreciates that SHARK has a perspective, but said his camp isn't breaking the law.
Jackson said there's not a need for donated pigeon meat in the area where the animals are killed, which is near Altus.
He said, "Altus is not a really big place, I don't believe there was much interest in that."
Jackson said the Inhofe camp prefers to ignore groups like SHARK.
"Their claims that's it's animal abuse or illegal is just false," Jackson said. "We don't take them seriously, I think they're pretty extreme. They protest rodeos, too."
The Oklahoma Department of Wildlife says live pigeon shoots, while not common, are legal in Oklahoma.
The birds aren't native to the state and they're not protected by the government, but that won't stop SHARK showing up with its drone to protest once again this weekend.
"We're an animal protection organization and this shoot has to stop," Hindi said.
About Pigeon Patrol:
Pigeon Patrol Products & Services is the leading manufacturer and distributor of bird deterrent (control) products in Canada. Pigeon Patrol products have solved pest bird problems in industrial, commercial, and residential settings since 2000, by using safe and humane bird deterrents with only bird and animal friendly solutions. At Pigeon Patrol, we manufacture and offer a variety of bird deterrents, ranging from Ultra-flex Bird Spikes with UV protection, Bird Netting, 4-S Gel and the best Ultrasonic and audible sound devices on the market today.
Voted Best Canadian wholesaler for Bird Deterrent products four years in a row.
Contact Info: 1- 877– 4– NO-BIRD (www.pigeonpatrol.ca)