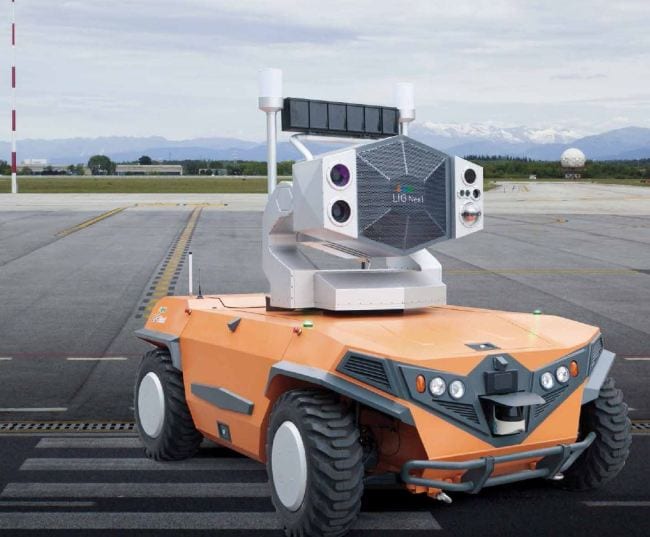 LIG Nex1, a South Korean defense company, said Tuesday that it would showcase a variety of defense products ranging from robots to military products during an exhibition at KINTEX from June 1 to 4 in Ilsan, Gyeonggi Province.
It will introduce the company's mobile bird deterrent robots, better known as "the bird strike," which are used at civilian and military airports to prevent birds from colliding with airplanes.
Also, the company will feature electronic full-body wearables allowing soldiers to easily carry heavy-duty military equipment and march long distances, as well as products and solutions for guided weapons systems.
"The company will continue to develop (new technologies) in a partnership with the military for the (benefit of the) country, and aim to gain attention from overseas," said LIG Nex1 CEO Lee Hyo-koo.
About Pigeon Patrol:
Pigeon Patrol Products & Services is the leading manufacturer and distributor of bird deterrent (control) products in Canada. Pigeon Patrol products have solved pest bird problems in industrial, commercial, and residential settings since 2000, by using safe and humane bird deterrents with only bird and animal friendly solutions. At Pigeon Patrol, we manufacture and offer a variety of bird deterrents, ranging from Ultra-flex Bird Spikes with UV protection, Bird Netting, 4-S Gel and the best Ultrasonic and audible sound devices on the market today.
Voted Best Canadian wholesaler for Bird Deterrent products four years in a row.
Contact Info: 1- 877– 4– NO-BIRD (www.pigeonpatrol.ca)