A pigeon keeper whose birds were killed and lofts destroyed by a fire on Newcastle Quayside has spoken of his pain.
Shaun Dixon, 43, had only been keeping his beloved pigeons 18 months before he lost all 56 in the blaze, while one and a half of his two lofts were burnt to cinders.
Five lofts were destroyed altogether, while locks were also broken off many, with tools and other items missing from inside.
"I'm devastated," said Shaun. "We get attached to our pigeons and they're something we can never replace. This fire was definitely malicious, I'm going to have to start building all over again now."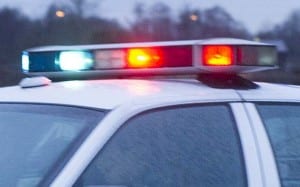 In total more than 400 pigeons were killed, worth tens of thousands of pounds to their owners.
This is believed to be the most recent in a string of arson attacks on pigeon crees in the North East.
Allotments were burnt in Benwell in May, while the Quayside site has suffered numerous previous incidents.
One pigeon keeper, who wished not to be named, said: "The people who did this weren't kids, they must have been pretty strong to break the locks off the doors. They got in, took what they wanted and then set fire to the middle loft.
"Most of the guys here have been doing this since 1974. It's a crying shame."
 Firefighters arrived at the scene where the huge blaze had taken hold on Skinnerburn Road near the Metro Radio Arena at around 9pm on Thursday.
The flames and smoke could be seen from the city centre and beyond.
The blaze happened while firefighters were on a 24-hour strike. Emergency crews put in place to provide cover during the walk-outs were dealing with the incident.
A spokeswoman for Tyne and Wear Fire and Rescue Service said: "The cause of the fire is now under investigation."
Witness Andy Milne, 27, said: "I live on the other side of the river, when it first started I just saw smoke and it got bigger and bigger.
"It was a few minutes later the fire engines started coming down and it just got bigger and bigger from that. Some of the trees round there caught fire.
"It looked like a building on fire. It is quite a sight, especially from this side of the river. It was a bit worrying considering the fire brigade were on strike."
 About Pigeon Patrol:
Pigeon Patrol Products & Services is the leading manufacturer and distributor of bird deterrent (control) products in Canada. Pigeon Patrol products have solved pest bird problems in industrial, commercial, and residential settings since 2000, by using safe and humane bird deterrents with only bird and animal friendly solutions. At Pigeon Patrol, we manufacture and offer a variety of bird deterrents, ranging from Ultra-flex Bird Spikes with UV protection, Bird Netting, 4-S Gel and the best Ultrasonic and audible sound devices on the market today.
Voted Best Canadian wholesaler for Bird Deterrent products four years in a row.
Contact Info: 1- 877– 4– NO-BIRD (www.pigeonpatrol.ca)