Pigeon Patrol wishes all the best in the new year to New Bedford — Southeastern Regional Transit Authority. The officials are taking long and short-term steps to reduce problems caused by pigeons roosting in the rafters of the downtown bus terminal.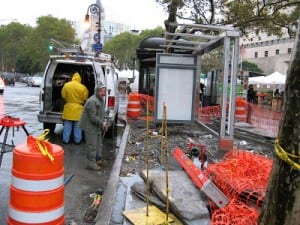 They will brighten the appearance of the terminal, reduce the noise and eliminate much of the problem of pigeons roosting inside the terminal, he said.
"It will drastically reduce the amount of space for them to stand on. It will be much more difficult for them to hang out there," he said.
Rousseau said SRTA's maintenance staff regularly battles the problem of pigeon droppings by power washing the pavement. However, the work has to be done at night because of the steady flow of buses during the day and he said crews have not been able to wash it lately because of the cold weather.
"Today (Friday) was the first day our guys were able to do that," he said of the powerwashing.
I do agree that taking steps like installing bird deterrents lie bird spikes or pigeon spikes will help to control the pigeons and reduce the pigeon problems. For the whole story click the link below:
http://www.southcoasttoday.com/apps/pbcs.dll/article?AID=/20131228/NEWS/312280332