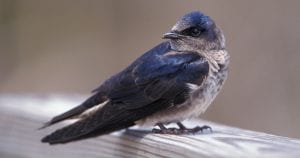 Indian officials are so paranoid about Pakistan that they took a pigeon into custody on suspicion of espionage on Friday.
According to Indian media reports, investigators from the army and the state intelligence in Punjab's Hoshiarpur district were inspecting the bird which had a text resembling the Urdu language written on its wings.
The bird was handed over to police by a local who spotted the "suspicious text.
"11 digits and some Urdu text were written on its wings which after translation stood for 'Sunday, Wednesday, and Thursday," said a police official.
In 2015, Indian authorities had captured what they claimed was a 'spy' pigeon from Pakistan.
Police in Chandigarh had claimed that the white pigeon bore markings in Urdu and a seal. The pigeon was taken to a local veterinary hospital for an x-ray but no clues were discovered establishing any links with Pakistan.
According to Indian media, the pigeon was flying in the border area during a meeting between Punjab Police and the Indian Army.
About Pigeon Patrol:
Pigeon Patrol Products & Services is the leading manufacturer and distributor of bird deterrent (control) products in Canada. Pigeon Patrol products have solved pest bird problems in industrial, commercial, and residential settings since 2000, by using safe and humane bird deterrents with only bird and animal friendly solutions. At Pigeon Patrol, we manufacture and offer a variety of bird deterrents, ranging from Ultra-flex Bird Spikes with UV protection, Bird Netting, 4-S Gel and the best Ultrasonic and audible sound devices on the market today.
Voted Best Canadian wholesaler for Bird Deterrent products four years in a row.
Contact Info: 1- 877– 4– NO-BIRD (www.pigeonpatrol.ca)