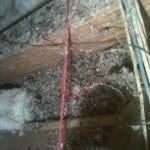 We wish the staff at Pigeon Patrol could have helped this couple sleep sooner. A couple said they have endured 12 months of sleepless nights and deteriorating health due to dozens of noisy pigeons setting up home beneath solar panels on their roof.
Stephen Fishenden and wife Linda, 65, of Wittenham Way in Chingford, say they have lived through "hell" since the birds began to seek above the energy-saving panels, which were fitted by a contractor.Mr Fishenden first complained to Ascham Homes in March last year about the "horrendous" noise keeping them awake at night and his wife's deteriorating health.
The 65 year-old said: "I specifically asked at the time if we would have any problems with birds and was reassured they would not be a problem."We are both constantly awake and have had hundreds of sleepless nights. It is particularly horrendous in the morning."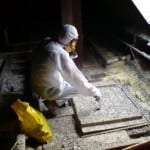 Following further complaints, the couple said a contractor visited the property in late November and told them he would provide a quote for the scaffold tower, but never returned.
She said: "Mr Fishenden contacted Ascham Homes at the end of March last year about the issue with pigeons nesting under the solar panels at his property. "One of our contractors visited the property shortly afterwards to inspect and recommend the appropriate bird-proofing measures.
Mr Fishenden described the response is a "complete fabrication", insisting the contractor did not visit the property until nine months later.
We are wishing the best for this couple and hope that they move to a hotel until the birds are vacated.
Pigeon Patrol Products & Services is the leading manufacturer and distributor of bird deterrent (control) products in Canada. Pigeon Patrol products have solved pest bird problems in industrial, commercial, and residential settings since 2000, by using safe and humane bird deterrents with only bird and animal friendly solutions. At Pigeon Patrol, we manufacture and offer a variety of bird deterrents, ranging from Ultra-flex Bird Spikes with UV protection, Bird Netting, 4-S Gel and the best Ultrasonic and audible sound devices on the market today.
Voted Best Canadian wholesaler for Bird Deterrent products four years in a row.
Contact Info: 1- 877– 4– NO-BIRD (www.pigeonpatrol.ca)  Now shipping World Wide.