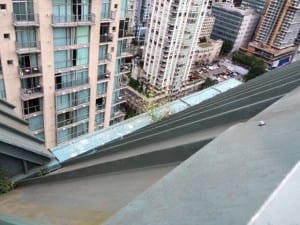 COPEVILLE, Texas — The pigeons returned soon after the tornado swept through and destroyed their home.
Willard Hill of Copeville took us to the back of the property where three pigeons sat in the field.
Sadly, there are fewer pigeons than before. Hill told News 8 that they come and go, but he can tell you a lot more about the man behind them: Jerry Brazeal.
WFAA
Victims of the North Texas tornadoes
"They're waiting on him to feed them. They think he's supposed to be here," said Hill.
Alice McKinnon of Garland is Brazeal's sister. They were only three years apart.
She learned Jerry died the night the tornado tore through Copeville. She first got calls from another brother and Jerry's long-time girlfriend about her brother's passing. She would later get confirmation from a detective at 2 a.m. Sunday morning.
Alice said she talked with the first responders who saw his final moments.
"The last words that he heard was 'God' and that makes me kind of have more peace," she said.
A new disaster center opened in Collin County as Copeville mourns those lost in Saturday's tornado. Jobin Panicker has the story.
Alice said her brother always moved around, but the longest place he's stayed was in Copeville. She said he loved to be in the outdoors and loved his chickens and pigeons.
"I grew up with him sitting in a pigeon coop," said McKinnon.
The cleanup continues in Collin County. Farming cities like Copeville, Farmersville, and Blue Ridge are still reeling. But if compassion could fill a room, it would look like what is happening at the First Baptist Church of Farmersville.
At the Collin County Disaster Resource Center, there are rows and rows of every imaginable clothing in every size.
A new disaster center opened in Collin County
A new disaster center opened in Collin County (Photo: WFAA)
Neighbors in Copeville tell News 8 that Jerry did odd jobs. He liked the country and lived out of a pop-up camper. It's where his pigeons have returned.
"He's watching over them," Hill said, looking at the pigeons.
The Resource Center will be staged at the First Baptist Church of Farmersville (124 South Washington Street, Farmersville, TX 75442). Before delivering supplies to the Resource Center please contact the Collin County Emergency Management Department at 972-548-4383.
About Pigeon Patrol:
Pigeon Patrol Products & Services is the leading manufacturer and distributor of bird deterrent (control) products in Canada. Pigeon Patrol products have solved pest bird problems in industrial, commercial, and residential settings since 2000, by using safe and humane bird deterrents with only bird and animal friendly solutions. At Pigeon Patrol, we manufacture and offer a variety of bird deterrents, ranging from Ultra-flex Bird Spikes with UV protection, Bird Netting, 4-S Gel and the best Ultrasonic and audible sound devices on the market today.
Voted Best Canadian wholesaler for Bird Deterrent products four years in a row.
Contact Info: 1- 877– 4– NO-BIRD (www.pigeonpatrol.ca)