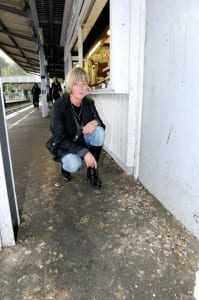 ANIMAL charities have reacted furiously over plans to slaughter Mottingham station's pigeon population which have been persistently pooing on commuters.
It comes after a station platform vendor says the birds are ruining her trade as customers dodge the birds' bombs which have landed in cups of coffee and pose a health and safety risk.
Southeastern, which is responsible for cleaning the platforms, are planning a cull to get rid of the pigeons before fitting meshing to prevent any more roosting.
But animal charities say the move is "cruel" "unnecessary" and likely to worsen the problem which could be avoided by using non-lethal deterrents such as anti-perching spikes.
Speaking of the ongoing problem, owner of Shell's Kiosk Michelle Hill, said: "I am losing customers.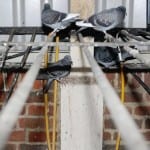 "Three people got pooed on this morning. "It is getting beyond a joke now. "It is like they are having a party up on the roof."
Officer Diane Roberts added: "The RSPCA is opposed to the killing of wildlife where it is possible to humanely deter them instead.
A Southeastern spokeswoman said: "Pigeons nesting at the station are making a huge mess and are an issue for customers, tenants and staff. Our priority is to provide a clean environment for our passengers and the businesses at the station."
Pigeon Patrol would try the following bird deterrents – Anti-roosting spikes or bird spikes or pigeon spikes – Bird netting –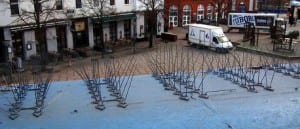 UltraSonic  and Sonic devices and 4-S gel. Good luck on your bird control and your pigeon problems.
For the full story click the link below:
http://www.thisislocallondon.co.uk/news/10880484.Mottingham_rail_station_s_pooing_pigeon_cull_is__cruel__and__pointless_/