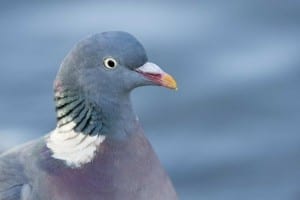 Mondovi (WQOW) – Tuesday night, Mondovi City Council will consider a problem dotted with pigeon droppings.
News 18 spoke with the City Administrator Dan Lauersdorf on Monday. He said it's a continuing problem, and that Mondovi has been dealing with pigeon control for the past 28 years he's been there.
Lauersdorf also said downtown business owners are sick of seeing pigeons perched on their buildings and sick of the droppings they leave behind. It's been about five years since the city has tried getting rid of them, like poisoning corn kernels, or setting out decoy owls to scare them away, but the pigeons keep coming back and so do the proposals to get rid of them.
"I got one today, a company that has a machine shoots something in the air that's supposed to make the pigeons not want to come to that area, it's made from the skin of grapes," Lauersdorf added.
Lauersdorf also received a couple proposals to live-trap the birds. Tuesday, the city council will consider all the proposals. A final decision may or may not be made.
About Pigeon Patrol:
Pigeon Patrol Products & Services is the leading manufacturer and distributor of bird deterrent (control) products in Canada. Pigeon Patrol products have solved pest bird problems in industrial, commercial, and residential settings since 2000, by using safe and humane bird deterrents with only bird and animal friendly solutions. At Pigeon Patrol, we manufacture and offer a variety of bird deterrents, ranging from Ultra-flex Bird Spikes with UV protection, Bird Netting, 4-S Gel and the best Ultrasonic and audible sound devices on the market today.
Voted Best Canadian wholesaler for Bird Deterrent products four years in a row.
Contact Info: 1- 877– 4– NO-BIRD (www.pigeonpatrol.ca)