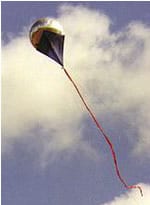 Shaken by the death of scores of birds and pigeons, their throats or wings slit by 'manjha', the sharp thread used for flying kites, bird lovers have taken up an extensive crusade to create awareness in rural and urban areas.
They are appealing to kite fliers to spare a thought for safety of pigeons and other birds perched on trees or in flight struck by the tang of the thread that is made sharp by anointing a 'masala' comprising crushed glass.
Officials of forest department have joined hands to create awareness among masses after realising the threat. Conservator A K Acharya told TOI "we have identified pockets where strength of birds/pigeons are in a sizeable number and decided to depute teams to create awareness over the issue." He added "teams have been assigned to remove 'manjha' entangled in branches of trees and create extensive awareness so that lives of pets could be saved".
An ardent birdwatcher Ramji Goswami says "many pigeons and other birds died after they were trapped or their throats were silt by the kite thread in the city". He added "apart from pets, many humans get seriously injured too when they come in contact with the 'manjha'".
District forest officer Manoj Khare told TOI "the department has decided to launch awareness campaign in identified pockets specially where kite flying is common and volunteers would be appealing to kite fliers to avoid 'manjha'."
In Gujarat state, officials of the forest department had formed a rescue operation centre with the help of local non-government organisations and volunteers and the drive yielded successful results.
Ramji says "if you visit old Katra area, dead birds and pigeons hanging from trees trapped in 'manjha' are a common sight." He added "it's difficult to ascertain the exact number of birds killed by kite thread but stress should be on rescuing the injured ones and safety of other birds."
About Pigeon Patrol:
Pigeon Patrol Products & Services is the leading manufacturer and distributor of bird deterrent (control) products in Canada. Pigeon Patrol products have solved pest bird problems in industrial, commercial, and residential settings since 2000, by using safe and humane bird deterrents with only bird and animal friendly solutions. At Pigeon Patrol, we manufacture and offer a variety of bird deterrents, ranging from Ultra-flex Bird Spikes with UV protection, Bird Netting, 4-S Gel and the best Ultrasonic and audible sound devices on the market today.
Voted Best Canadian wholesaler for Bird Deterrent products four years in a row.
Contact Info: 1- 877– 4– NO-BIRD (www.pigeonpatrol.ca)