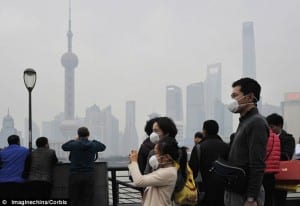 To prevent diseases caused due to pigeons, the Brihanmumbai Municipal Corporation (BMC) has been contemplating controlling their population with the help of contraceptives called Ovistop.
There are kabutarkhanas at various places across the city, where people feed jawar, millet, and gram to pigeons. There are several complaints of people getting diseases like asthma and TB due to the droppings and feathers of the birds.
According to the civic officials, one pair of birds can produce 48 pigeons a year, which has led to overpopulation of the species in the city.
Shiv Sena corporator Abhishek Ghosalkar had proposed that the BMC should put the pigeons on birth control with the help of Ovistop. According to this method, each pigeon is fed Ovistop, a product made of corn seeds covered in Nicarbazin, which acts as a contraceptive for birds. The pill is touted as being highly effective.
In a reply given to him, the civic administration has said that the matter does not come under the jurisdiction of the BMC's health department and belongs to the director, food and drugs administration (FDA) of the state government. "However, we have asked the FDA about implementing this method of providing food mixed with Ovistop to pigeons in the city," said a civic official.
About Pigeon Patrol:
Pigeon Patrol Products & Services is the leading manufacturer and distributor of bird deterrent (control) products in Canada. Pigeon Patrol products have solved pest bird problems in industrial, commercial, and residential settings since 2000, by using safe and humane bird deterrents with only bird and animal friendly solutions. At Pigeon Patrol, we manufacture and offer a variety of bird deterrents, ranging from Ultra-flex Bird Spikes with UV protection, Bird Netting, 4-S Gel and the best Ultrasonic and audible sound devices on the market today.
Voted Best Canadian wholesaler for Bird Deterrent products four years in a row.
Contact Info: 1- 877– 4– NO-BIRD (www.pigeonpatrol.ca)