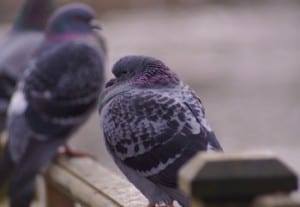 The latest annual report released by Brihanmumbai Municipal Corporation (BMC) shows a marked increase in the number of asthma patients in the city. The civic body has blamed pigeons for the increase in cases.
According to the health report, more than 10 lakh individuals are suffering from asthma caused by pigeons. The report suggested that birds and their droppings can lead to several diseases, one of them being asthma. A number of asthma cases were reported in Lower Parel, Dadar, Mahim, Kala Chowkie and Worli.
About Pigeon Patrol:
Pigeon Patrol Products & Services is the leading manufacturer and distributor of bird deterrent (control) products in Canada. Pigeon Patrol products have solved pest bird problems in industrial, commercial, and residential settings since 2000, by using safe and humane bird deterrents with only bird and animal friendly solutions. At Pigeon Patrol, we manufacture and offer a variety of bird deterrents, ranging from Ultra-flex Bird Spikes with UV protection, Bird Netting, 4-S Gel and the best Ultrasonic and audible sound devices on the market today.
Voted Best Canadian wholesaler for Bird Deterrent products four years in a row.
Contact Info: 1- 877– 4– NO-BIRD (www.pigeonpatrol.ca)