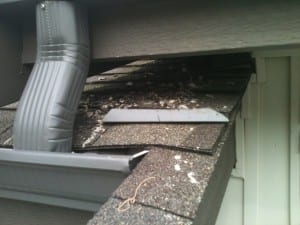 ALBUQUERQUE, N.M. —People living in a northwest Albuquerque apartment complex said they're tired of being forced to live in filth and their pleas for help have gone unanswered.
"There is a lot, a lot. They go through the dumpsters. Pigeons are everywhere," said resident Hilario Herrera.
The residents have pleaded with management to clean up after the pigeons and keep them away.
"If you have problems with birds in a living space, deal with it immediately," said Mark DiMenna, deputy director of the Environmental Health Department. "The birds are a problem, the droppings are a problem, but the bird mites are going to be a nightmare."
Most find it disgusting, and many tenants say it's causing health problems.
Some have been forced to go to the emergency room for breathing problems. Many have found themselves covered in bite marks, likely from bird mites.
"I have a 2 1/2-year-old daughter to support and she's getting bit too. I didn't know about it and now I know, so I'm going to have her stay at her grandma's house," said Herrera.
The department will go to St. Anthony's Plaza Apartments Wednesday.
"The water is brown and oily. In fact, one of the maintenance men, the maintenance manager told me not to step in it, don't touch it, don't get near it, because it's all very toxic, because the roof is covered in pigeon droppings," said resident Judy Specht.
About Pigeon Patrol:
Pigeon Patrol Products & Services is the leading manufacturer and distributor of bird deterrent (control) products in Canada. Pigeon Patrol products have solved pest bird problems in industrial, commercial, and residential settings since 2000, by using safe and humane bird deterrents with only bird and animal friendly solutions. At Pigeon Patrol, we manufacture and offer a variety of bird deterrents, ranging from Ultra-flex Bird Spikes with UV protection, Bird Netting, 4-S Gel and the best Ultrasonic and audible sound devices on the market today.
Voted Best Canadian wholesaler for Bird Deterrent products four years in a row.