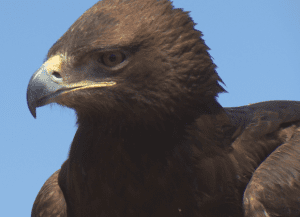 The man admitted to killing the hawks he believed were preying on his prized racing pigeons he kept in Stamford.
A racing pigeon enthusiast has pleaded guilty in U.S. District Court to charges that he killed federally-protected hawks that apparently were preying on his prized birds that he kept in Stamford.
Connecticut's U.S. Attorney Deirdre Daly and Special Agent in Charge of the Northeast Region of the U.S. Fish and Wildlife Service's Office of Law Enforcement Honora Gordon announced that the 63-year-old man pleaded guilty Wednesday in Hartford federal court to one count of conspiracy to take, capture and kill red-tailed hawks and Cooper's hawks, and four counts of taking, capturing and killing red-tailed hawks or Cooper's hawks.
According to court documents and statements made in court, red-tailed hawks and Cooper's hawks are birds of prey, also known as raptors, and consume pigeons as part of their natural diet. These hawks are protected under the federal Migratory Bird Treaty Act.
To sign up for breaking Stamford news alerts and more, click here.
In his guilty plea, Thomas Kapusta of Westbury, NY admitted that he and another individual were racing pigeon enthusiasts who built and maintained a pigeon coop at 330 Weed Ave. in Stamford. Kapusta and his unidentified associate kept a large number of racing pigeons at this coop, and regularly let them fly outside the coop for exercise.
Prosecutors said that because Kapusta and his associate viewed the hawks as a threat to their pigeons, they systematically captured the hawks in a trap specifically designed to capture birds of prey, shot and killed them in the trap, and disposed of their carcasses.
Kapusta admitted that he and the associate killed red-tailed hawks on Sept. 8 and Oct. 14, 2015, and Cooper's hawks on Sept. 2 and Oct. 21, 2015.
Kapusta faces a maximum sentence of 30 months in jail and a $75,000 fine when he is sentenced by U.S. District Judge Robert N. Chatigny on May 13.
In a statement, Daly said, "Red-tailed and Cooper's hawks are protected species under federal law. With our law enforcement partners, the U.S. Attorney's Office will continue to investigate and prosecute individuals who violate the law and harm such protected migratory birds."
Gordon praised the cooperation with state and local agencies in investigating the case. "The plea agreement today is a success in our collective efforts to conserve migratory birds and other wildlife," Gordon said.
When asked for comment about the second individual allegedly involved in the hawk killings, a spokesman for Daly said, "Kapusta is the only one charged at the moment."
The case is being investigated by the U.S. Fish and Wildlife Service, Office of Law Enforcement and the Division of Refuge Law Enforcement, and the Environmental Conservation Police of the Connecticut Department of Energy and Environmental Protection, with the assistance of the Stamford Police Department. The case is being prosecuted by Assistant U.S. Attorney Hal Chen.
About Pigeon Patrol:
Pigeon Patrol Products & Services is the leading manufacturer and distributor of bird deterrent (control) products in Canada. Pigeon Patrol products have solved pest bird problems in industrial, commercial, and residential settings since 2000, by using safe and humane bird deterrents with only bird and animal friendly solutions. At Pigeon Patrol, we manufacture and offer a variety of bird deterrents, ranging from Ultra-flex Bird Spikes with UV protection, Bird Netting, 4-S Gel and the best Ultrasonic and audible sound devices on the market today.
Voted Best Canadian wholesaler for Bird Deterrent products four years in a row.
Contact Info: 1- 877– 4– NO-BIRD (www.pigeonpatrol.ca)