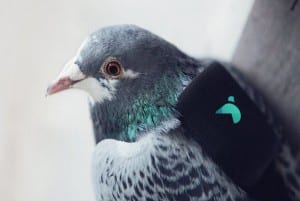 Battlefield 1 recently suffered a massive leak, which revealed information about the game's campaign, weapons, multiplayer modes, pigeon mode, and more. With this and everything else we've learned, a video from March has gotten almost everything correct, except for one thing that may not have been announced yet: a pigeon mode.
YouTube user AlmightyDaq posted the video before Battlefield 1 was announced. In it, he talked about the game's maps and modes, all of which were confirmed through announcements. However, the pigeon mode, which sounds like a type of Captue the Flag, has not been confirmed.
"Pigeon functions like a flag that must be held for a certain amount of time before the pigeon flies away towards the base, carrying a message, thus scoring your team a point," he said. "It's pretty ridiculous sounding, but take my word for it. Or don't, and wait until the game is announced or the game mode is shown off."
This pigeon mode hasn't been announced or shown off, but some Reddit usersbelieve that the leaked "Possession" game mode is Capture the Pigeon's official name. We've contacted EA to request comment and will update this article as more information is revealed.
Pigeons were used during World War 1 as a way to send messages between bases. During the war, the United States Army used more than 600 pigeons in France.
Battlefield 1 releases for PS4, Xbox One, and PC on October 21.
About Pigeon Patrol:
Pigeon Patrol Products & Services is the leading manufacturer and distributor of bird deterrent (control) products in Canada. Pigeon Patrol products have solved pest bird problems in industrial, commercial, and residential settings since 2000, by using safe and humane bird deterrents with only bird and animal friendly solutions. At Pigeon Patrol, we manufacture and offer a variety of bird deterrents, ranging from Ultra-flex Bird Spikes with UV protection, Bird Netting, 4-S Gel and the best Ultrasonic and audible sound devices on the market today.
Voted Best Canadian wholesaler for Bird Deterrent products four years in a row.
Contact Info: 1- 877– 4– NO-BIRD (www.pigeonpatrol.ca)