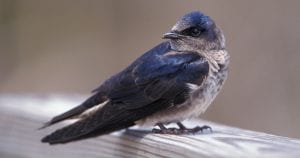 A team of pigeon racers is under investigation after allegedly feeding birds cocaine to make them fly faster.
Staffordshire racers Ricky McGraw, 37, Kierren Clegg, 36, and Malcolm Preece, 56, were suspended by the Royal Pigeon Racing Association this week after a series of victories.
Their birds' excrement tested positive for the Class A drug but the they strenuously denied the doping allegations and have appealed the decision to ban them.
Under investigation: Staffordshire racers Ricky McGraw (right), 37, Kierren Clegg (left), 36, and Malcolm Preece, 56, were suspended by the Royal Pigeon Racing Association this week
They claim their pigeons' samples were contaminated because they were taken in a pub where the races start and finish.
Kierren Clegg told the Sun: 'I didn't even know cocaine helped birds.
'They tested it in a pub. You are talking about cross-contamination. They should have tested in the loft which we share.
Malcolm's son Craig, 30, added: 'My dad's got nothing to do with this. The pigeon races normally start and finish at a pub. They test the bird's poo but it shouldn't be done in a pub.'
But the RPRA president Les Blacklock rejected the claims that the sample was contaminated adding that this one the only one out of 80 to come back positive.
Kierren Clegg denied the allegations, claiming the pigeons' samples were contaminated because it was taken in a pub.
In a 2010 study, it was found that pigeons fly faster when cocaine is inserted into their grain.
If found guilty of feeding the birds with the Class A drug, racers could be handed a three-year ban.
This is the latest scandal to rock the pigeon racing world after Britain's top pigeon fancier admitted cheating in July.
Eamon Kelly, 52, was defending champion of the Tarbes National, hailed as being the most sought-after title in pigeon racing.
But he may now have to quit the sport in disgrace after his trickery was exposed.
He claimed his pigeon made it back to Britain first from Tarbes in the South of France by registering a made-up time using the electronic tag system.
But in reality, his bird had never left his loft in Didcot.
HOW DID PIGEON-RACING CHEAT EAMON KELLY DO IT?
Eamon Kelly registered 14 birds in the highly contested Tarbes National
He sent a second team of birds to the South of France in a lorry with 2,200 other contestants
As the second team were making the 580mile journey home, the first team were happy in his loft in Didcot, Oxfordshire
He estimated a likely winning time, and registered one of his birds as having returned home using the electronic tag system
His winning bird would have flown the journey at an average of 40mph
But race organisers became suspicious when they realised other birds, flying at an average of 39mph, were nowhere near home
The pigeon fancier had registered 14 birds in the race and kept them in his loft while sending a different set out to France with the other competitors.
While the second set started their journey across the Channel, Mr Kelly calculated a likely winning time.
He then took a bird from his loft and registered it as having returned using a microchipped tag on its body.
In a statement, he said: 'I, Eamon Kelly, sincerely apologise to all my friends and fanciers over my stupid actions relating to the recent Tarbes race.
'I was tempted and fell, a decision I will regret for the rest of my life. A sport that I love so much, that has given me untold pleasure and above all friendship I have thrown all away.'
About Pigeon Patrol:
Pigeon Patrol Products & Services is the leading manufacturer and distributor of bird deterrent (control) products in Canada. Pigeon Patrol products have solved pest bird problems in industrial, commercial, and residential settings since 2000, by using safe and humane bird deterrents with only bird and animal friendly solutions. At Pigeon Patrol, we manufacture and offer a variety of bird deterrents, ranging from Ultra-flex Bird Spikes with UV protection, Bird Netting, 4-S Gel and the best Ultrasonic and audible sound devices on the market today.
Voted Best Canadian wholesaler for Bird Deterrent products four years in a row.
Contact Info: 1- 877– 4– NO-BIRD (www.pigeonpatrol.ca)