A 91-year-old Bronx woman was bilked out of $1,000 after two charlatans promised her a small fortune they had found on the street, authorities said Friday.
The senior was walking along W. 235th St. near the Henry Hudson Pkwy. in Kingsbridge at about noon on Dec. 3 when a woman ran up to her claiming to have found a bag of money nearby, cops said.
Then a man — the suspect's accomplice — approached and said he saw the woman find the bag.
He convinced the nonagenarian that the three of them could split the cash if the elderly woman gave them some money up front in an apparent show of good faith.
The senior took the swindlers to an area bank, where she withdrew $1,000 and gave it to them, cops said.
The duo promised to reach out to the victim the next day and tell her where to pick up her share of the loot, but they never called, cops said.
The so-called pigeon-drop scam was the second time in a week that a trusting elderly woman fell for the con, officials said.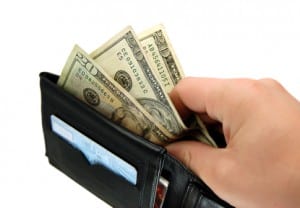 About Pigeon Patrol:
Pigeon Patrol Products & Services is the leading manufacturer and distributor of bird deterrent (control) products in Canada. Pigeon Patrol products have solved pest bird problems in industrial, commercial, and residential settings since 2000, by using safe and humane bird deterrents with only bird and animal friendly solutions. At Pigeon Patrol, we manufacture and offer a variety of bird deterrents, ranging from Ultra-flex Bird Spikes with UV protection, Bird Netting, 4-S Gel and the best Ultrasonic and audible sound devices on the market today.
Voted Best Canadian wholesaler for Bird Deterrent products four years in a row.           
Contact Info: 1- 877– 4– NO-BIRD (www.pigeonpatrol.ca)